Cool Jet Plasma Skin Tightening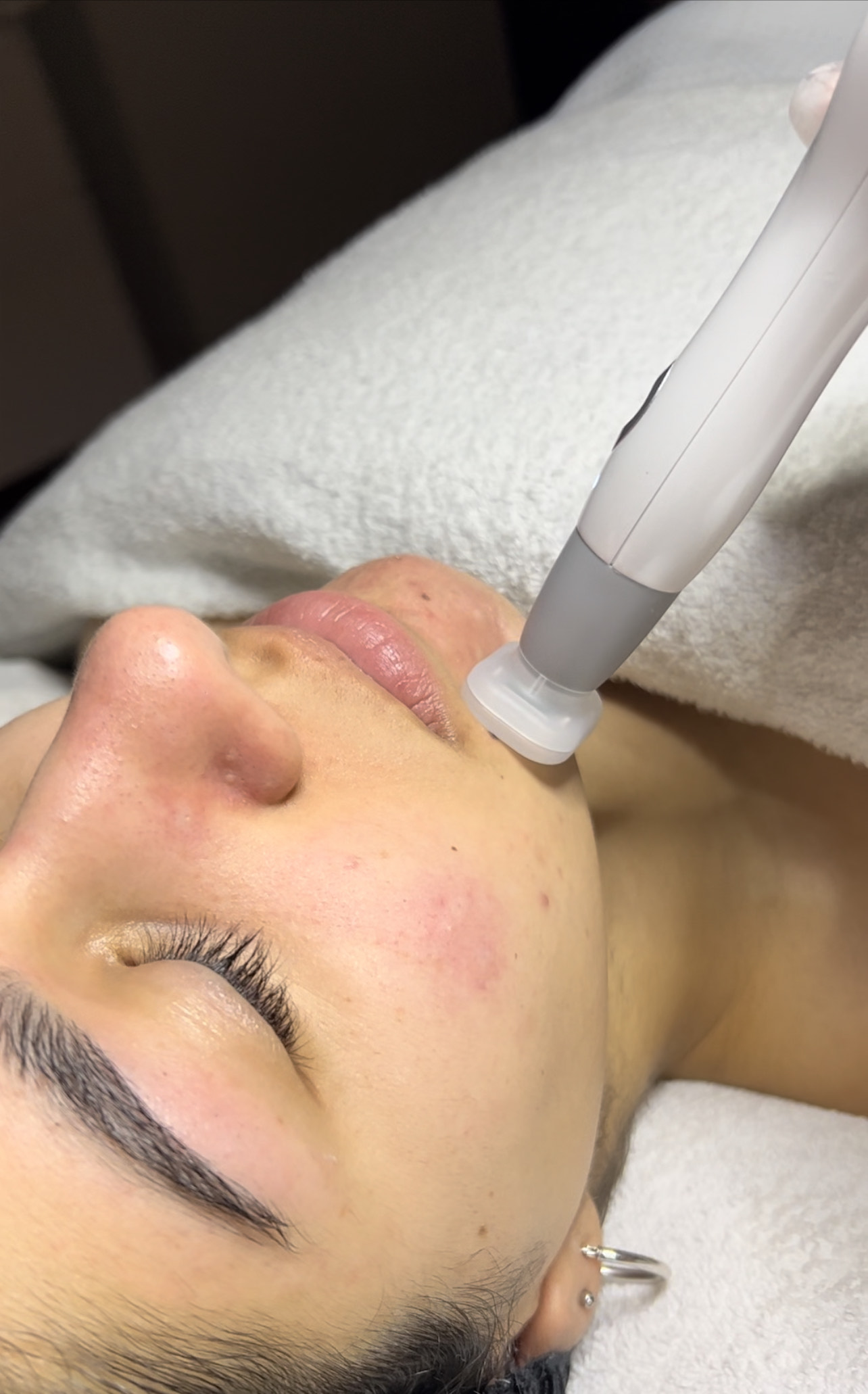 What are the benefits of jet plasma treatments?
Jet plasma remodels and repairs the skin from the inside out. While other treatments claimed to be Jet Plasma (such as plasma shower or plasma stamping) they can only minimally affect the upper layers of the epidermis while Jet Plasma penetrates deeper, into the dermal layer, where the real work happens. This is where your fibroblast cells begin generating collagen.
Jet Plasma increases the absorption rate of products applied to the skin following the treatment, allowing them to penetrate into the deeper layers of the skin. This treatment is also highly effective at diminishing hyperpigmentation by suppressing melanin which is produced in the very deepest layer of the epidermis.
Due to the ozone produced by the plasma pen, it is a powerful antibacterial treatment for acne skin and works best when used in a cycle.
How do I get started?
A series of 3 or more treatments is always recommended for best results.
Jet Plasma is a new, innovative, progressive, and non-invasive energy treatment for improving skin laxity and reducing wrinkles. It is particularly effective at improving skin texture and smoothing crepey skin.
For best results, treatments may be done 48 hours apart, or longer if your schedule requires it, but the closer together the initial treatments are performed, the better results you can expect.
What does a Jet Plasma Skin treatment look like?
Our Jet plasma medifacial is a wonderful intro to our Jet Plasma treatments
The treatment composes of 2 passes with different currents and each "area" is sectioned in two. After your plasma passes have been complete, we select an appropriate peel for your skin – generally either the biorepeel TCA 35% or our bioskin soft peel, we will incorporate this treatment with either LED or infusion using herbal or multivitamin serums and hydration. 
How much is Jet Plasma skin tightening?
We like to incorporate jet plasma as a whole treatment for the face. We can incorporate with LED, serums, needling, or any of our peels depending on your skin. It's best to have plasma in a cycle of treatments.
Jet Plasma medifacial – Includes plasma double pass, soft peel or TCA, LED or infusion, neck exfoliation and scalp massage
Jet Plasma Cycle – 1 Area 8 sessions $1800 (2 treatments close together and then weekly)
Jet Plasma Acne Cycle – 3 sessions 1 hour $799 (3 days between treatments)
Jet Plasma 1 Area – 3 sessions 1 hour each $799 (BEST for before an event)
Jet Plasma 1 Area – 1 session 1 hour $299 (Just trying it out or pre-party glow up)
Jet Plasma 2 Areas – 3 sessions 1 hour, 30 mins $1200 (For face and neck)