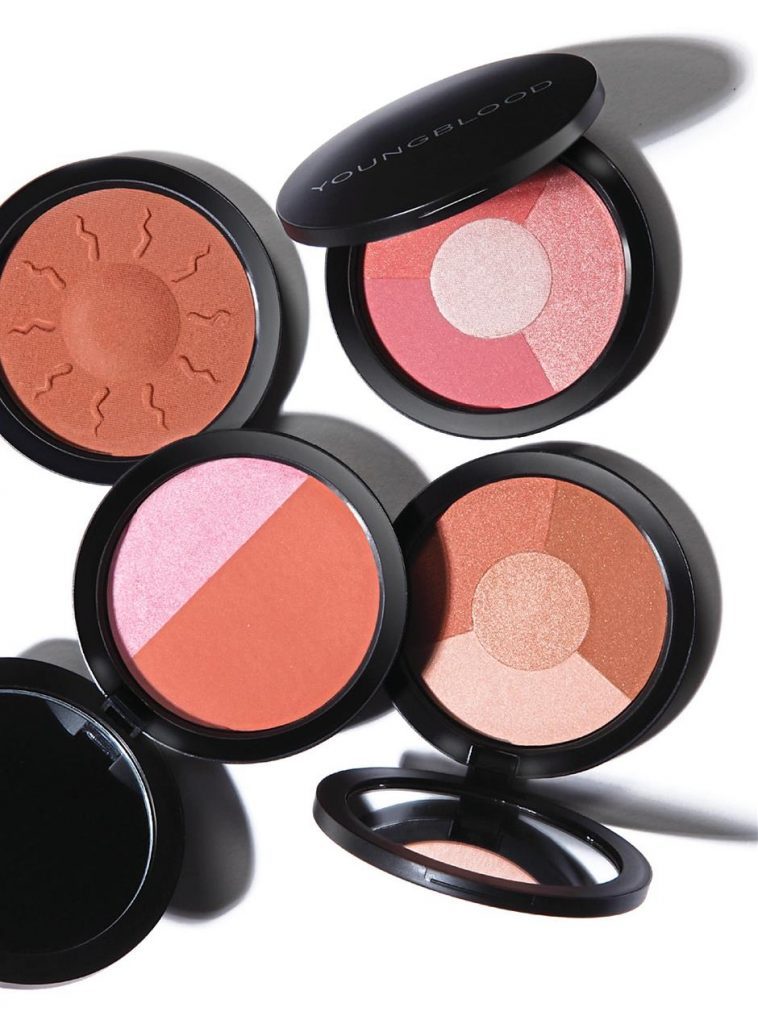 Makeup for skin love
Using good quality skincare is a must, but have you looked at your makeup bag? Are the products in there contradictory to your skincare regime? At Beauty Bliss we believe in glowing, vibrant, healthy skin and this is achieved best when makeup becomes an extension of your skincare.
What is mineral makeup made of?
Minerals are naturally occurring substances, generally mined from the earth. To create makeup they are pulverised into fine micro-particles and used to form the whole or part of a mineral makeup product. The main minerals used are titanium dioxide, zinc oxide, iron oxide, mica, gold and magnesium.
Good quality minerals like Youngblood which we stock at Beauty Bliss, also contain skin loving ingredients. Some of these include hydrating hyaluronic acid and algaes; antioxidants like green tea and vitamin C. In addition, some products contain nourishing oils like jojoba and safflower seed and a bunch of healing and anti-inflammatory ingredients.
Can makeup be an extension of your skincare?
Yes it can! and thats why we only stock leading brands of mineral makeup. If you invest in a good skincare routine, you really should back this up with good quality mineral makeup.
Some of the major benefits of mineral make-up include:
Non – comedogenic (Doesn't clog the pores) allowing the skin to breathe naturally
Less likely to aggravate a sensitive, blemmish prone skin or cause irritation making it perfect for acne or rosacea sufferers
Ingredients such as titanium dioxide and zinc oxide have anti-inflammatory properties. In particular, zinc oxide is great for skin that is irritated, sensitive or has recently undergone cosmetic procedures. Therefore its perfect for post IPL skin rejuvenation or peels at Beauty Bliss.
You also get the added benefit of an SPF15 in most of the products, providing a veil of sun protection throughout the day
Why would I choose Youngblood?
Youngblood is the premier mineral cosmetic line, because of the luxury formulation, ideal milling process, and chic, upscale image and packaging. From the first moment you brush it on, you'll notice the incredibly silky feel, and a polished, natural finish. Even with our flawless coverage, you'll feel like you're wearing no makeup at all. And unlike other mineral cosmetics, Youngblood never looks "glittery"; instead you'll radiate a natural, healthy glow.
Youngblood products are easy to use, long-lasting, and stand up to all conditions. Heat, humidity, and perspiration, no matter how active your lifestyle. Perfect for all ages and skin types – even for women with sensitive or problem skin.
By Alyse Francois