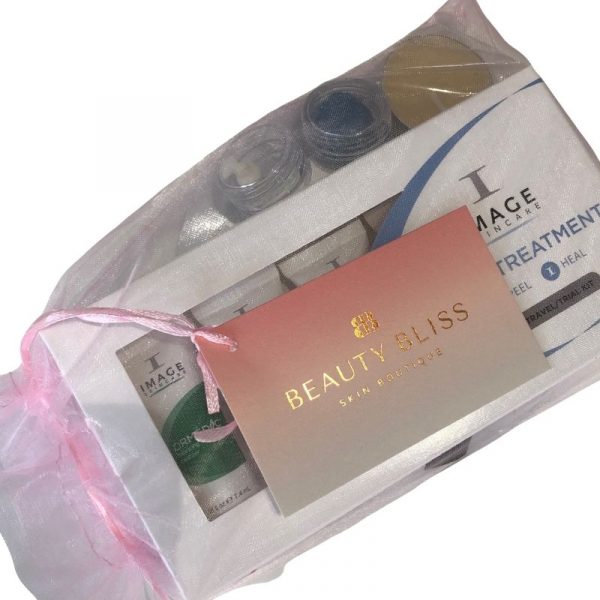 BB Elite at home facial experience KIT
The BB Elite 'At home' Facial experience KIT  has been created to be used at home while Beauty Bliss is closed due to COVID-19 government lockdown. It is important to nurture your skin and provide self care in this time; to not only maintain skin results in the comfort of your own home but also gain some solace in such an uncertain time.
This beautiful hand picked pack contains some of Alyses favourite facial products and gives you enough product to do a few facials on yourself… 1 of those being 'the elite facial experience'
This pack includes:
Instructions on how to perform your BB Elite 'At home' Facial
Magic sponges, headband, candle
1 treatment kit including products from IMAGE skincare to perform the facial (cleanser, enzyme, serum, stem cell night creme, spf50 day cream)
1 sample of 'firming transformation mask'
1 same of 'the max stem cell eye cream'
1 hydrogel sheet mask infused with onsen-sui and jeju water for superior hydration
This facial treatment is awesome for all skin types even sensitive and aims to restore radiance and moisture supplies.
Description
This beautiful hand picked pack contains some of Alyses favourite facial products and gives you enough product to do a few facials on yourself… 1 of those being 'the elite facial experience'