BioRePeelCL3 Biorevitalization Peel

BioRePeelCl₃ is so much more than just a peel. It is a complete solution for anti-ageing, acne and sun damaged skin. Containing 35% Trichloroacetic Acid (aka TCA), 5 other acids, antioxidants and amino acids, it has a unique formulation that bypasses the epidermal layer to revitalise and rejuvenate the skin from within.
BiorepeelCL3 – Our blue peel (but once mixed its green)
An innovative, and exclusive, treatment designed to target acne, acne scarring, congestion, enlarged pores, pigmentation and sun damage…without the downtime associated with traditional deep chemical peels.
BioRePeelCl₃ is an innovative treatment that has bio-stimulating, revitalising and exfoliating actions indicated for the face, neck, decolletage and the delicate intimate area with a 35% concentration of Trichloroacetic Acid (TCA) as the main ingredient.
Traditional TCA peels are medium-deep depth and come with downtime of peeling, redness and skin sensitivity. BiorepeelCL3 has little downtime no pain.
With BioRePeelCl₃ the active ingredients penetrate through your skin barrier without disrupting it, adding antioxidant protection and hydration while targeting pigment, redness, acne and sun damage.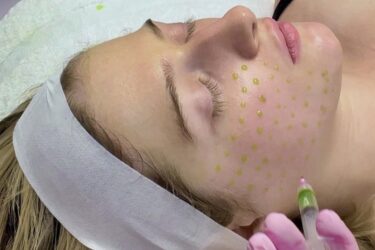 How does it work?
An innovative treatment peel that dissolves bonds between cells that carefully removes the top layer of skin revealing the glowing smooth layer underneath. While exfoliating the skin surface, it also stimulates the production of collagen and elastin.
It is a TCA 35% chemical peel that provides:
Biostimulation
Revitalization
No Peeling
Where Biostimulation amplifies the fibroblasts to significantly improve the texture with instant results; Revitalization is responsible for healthy skin formation.
Why is it called a biphasic?
In this peel there are two parts that mix together to form the solution we then apply to the skin. We have the lipophilic phase and hydrophilic phase.
Lipophilic Phase
Biostimulating and revitalising actions stimulate fibroblast activity in the skin and activate anti-ageing processes, as well as increase cellular turnover and collagen and elastin production.
In addition, hydrophilic phase promotes exfoliation, reduces fine lines by neutralisation of free radicals, and helps to treat acne, enlarged pores and comedones.
Hydrophilic Phase
Has stabilising and protective actions within the skin's hydrolipidic barrier. During this phase BioRePeelCl₃ reduces trans-epidermal water loss and assists the penetration of the active ingredients deeper into the skin.
Also, it restores and maintains your skin barrier. Its moisturising action increases overall hydration, so you get results without the downtime.
Who is the BiorepeelCL3 peel good for?
BiorepeelCL3 is great for treating all skin types! But especially pigmented, fine wrinkling, acne prone and congested. It has a smoothing and lifting effect and you do feel some heat on the skin when applied. The ingredients in the peel have many functions in the skin but these are the main actions
TCA 35% to improve skin texture, scars and pigmentation
Salicylic acid to decongest the pores & help with excessive oil
Tartaric acid to brighten the skin
Lactobionic acid to ensure better cell metabolism
Vitamin C to provide antioxidant effect and strengthen the capillaries
Amino acids & Vitamin B2 to revitalise and stimulate the formation of new healthy cells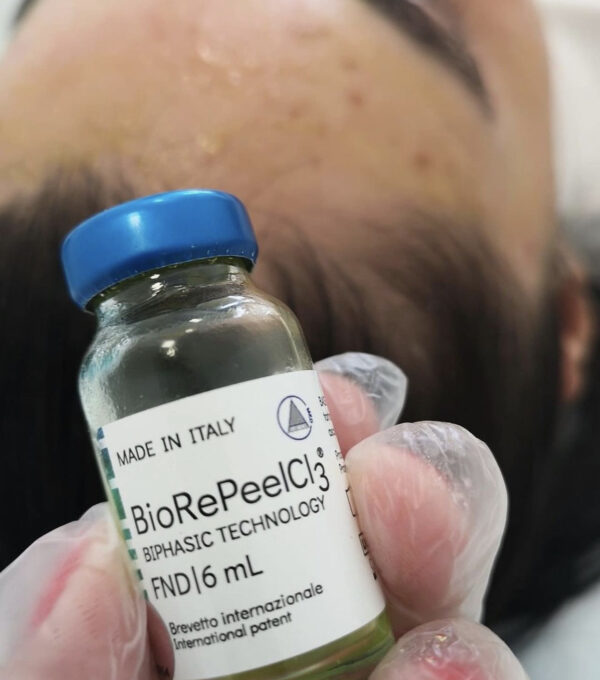 How do I get in for this amazing treatment!?
You can book an appointment online. Our protocol includes
Double cleanse
Jet plasma for soothing and tightening the skin
Biorepeel application
scalp massage and neck and shoulders
vitamin mask
$229