CPL – Calibrated Pulsed Light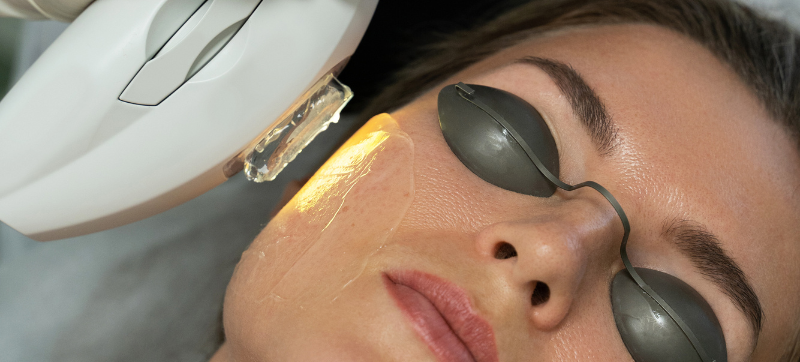 CPL – Calibrated pulsed light
The CPL applicator emits high intensity pulsed light, and consists of a Xenon lamp and a special optical guide capable of generating a very intense beam of light that selectively radiates the area to be treated.
A specific optical filter, interchangeable, adapts the wavelength to the type of skin and imperfections to be treated: superficial vascular and pigmented lesions, photo rejuvenation, redness and acne treatment.
In photo rejuvenation treatment, the light emitted by the applicator stimulates the production of new collagen and improves the tone, texture and brightness of the skin, acting in a non-invasive manner, with precision and speed of execution.
Indications
Acne, redness, pigmentation, skin rejuvenation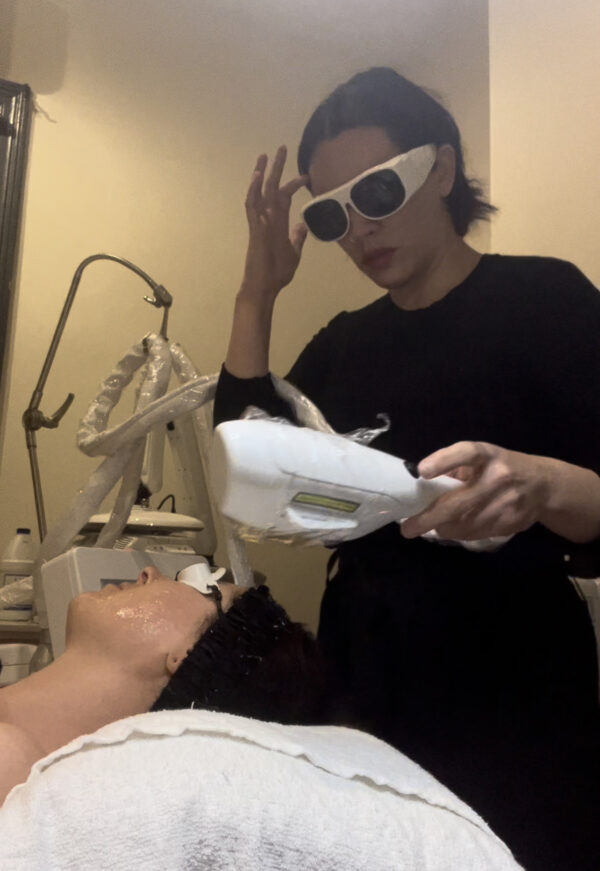 FAQs
What is the quality of the results?

The speed, effectiveness and safety of the treatment guarantee patient satisfaction. No special post-treatment recovery time is required and normal daily activities can be resumed immediately. Patients may notice a marked improvement after just a few treatments.
Is the CPL applicator effective on acne?
The CPL applicator has revolutionized the treatment of acne; indeed, its selective action fights the most common bacteria that cause acne effectively, without medication, without particular discomfort and without downtime. The CPL applicator has proven to be one of the safest and most effective procedures available for the treatment of acne.
Who is the ideal candidate for a Photofacial procedure?
The Photofacial procedure is particularly suitable for younger patients who begin to notice early spots, small wrinkles and uneven skin tone, and want or need intensive treatment that can initiate a deep regeneration process to prevent and slow down skin aging.
Is the CPL treatment painful?
It is possible to feel a slight discomfort during treatment, but this is well tolerated by the majority of patients. The first treatment is usually the most irritating, then the procedure becomes more tolerable. The time required for a treatment usually varies from 30 to 90 minutes, depending on the size of the area to be treated.
Results
Basline – 30 days after 1 treatment and 2 weeks after diathermy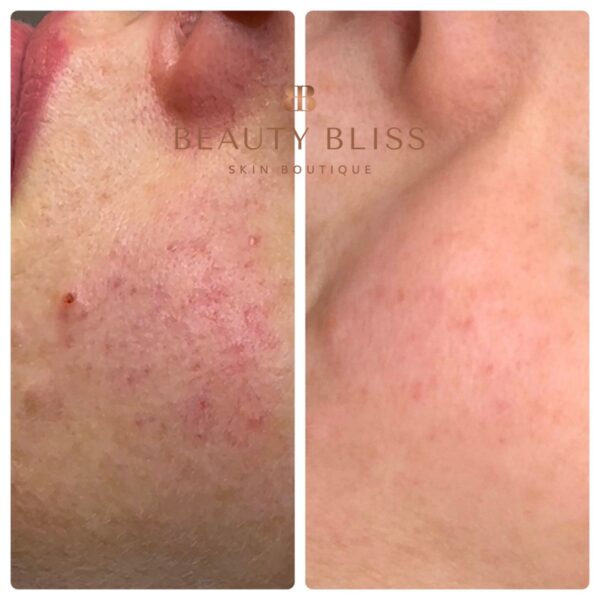 Baseline and 60 days after one treatment