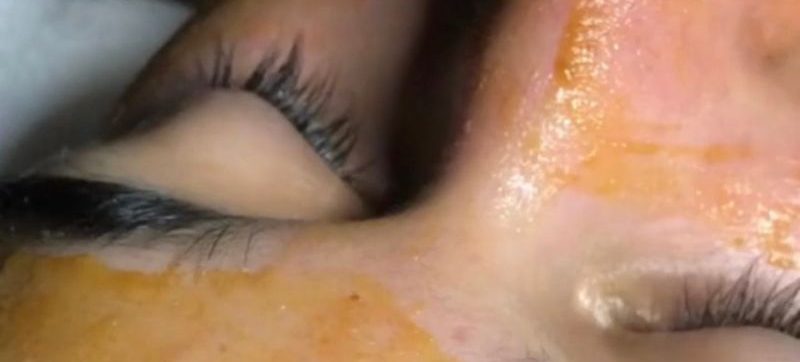 Our ethos on skin peeling
We are proud to offer a range of refreshing, hydrating and results focussed skin peels in our salon.  We believe in the principles of corneotherapy which is aimed at repairing the skins most outer layer, the stratum corneum and, above all, at improving the barrier function and subsequently the health and balance of the entire skin. For this reason we have moved away from harsh chemical peels and focussed more on enzyme peels as they gently dissolve surface debris yet still allow the skin to function as normal directly after the treatment. 
Fig 2. Shows the stratum corneum (outer most layer of skin) being in tact and being able to defend itself against harmful substances

Our peels
We offer a range of peels in our salon from all of our brands; Ultraceuticals, Dermaviduals and Epicure. We like to change it up at every appointment and most of these peels are used as part of a customised facial. We find by using them in a customised treatment we are able to elevate results. Our Carbon laser peel is what we refer to as our hollywood carpet peel – we use this for special occasions and as the most wonderful skin rejuvenation.
Dermaviduals Enzyme Soak $165 (Steam bath)
An enzyme mixture is applied to the skin and activated with steam and massage, we then tailor a serum suited to your skin's needs and use European massage techniques to infuse. ** Add Algae spirulina mask +$40 extra massage
Pomegranate Antioxidant Peel $145
A delicate mix of pomegranate, pineapple, and papaya very very gently cleaning up surface debris and soaking the skin cells with nurturing antioxidants.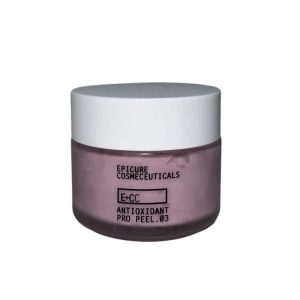 Pumpkin Pulp Enzyme $145
Focussing on regenerating and revitalising the skin. Pure pumpkin enzymes are naturally high in Vitamin A, they help minimise fine lines, remove dry flakes, brighten and revive sluggish skin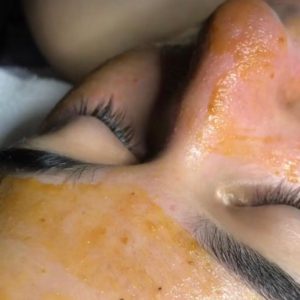 Azyme Power Peel $160
This fast-acting enzyme peel combines anti-aging ingredients; retinol and bromelain to plump, smooth, and refresh your skin. Completed with a hydration infusion plus a soothing neck and shoulder massage.
Medical-grade carbon is massaged into the skin and the laser is used to blast the carbon away and smooth and refine the skin. Heallite is then used to rejuvenate the deeper layers of skin. We then apply a soothing mask and massage stress and tension from your neck and shoulders.