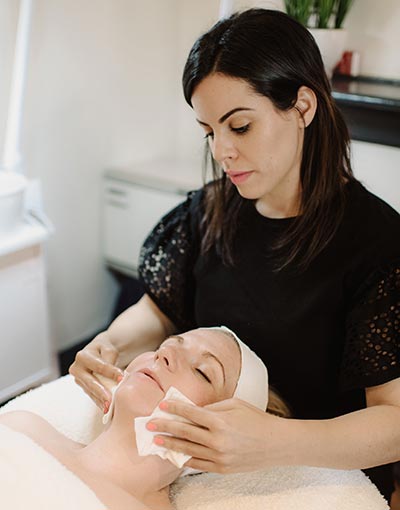 Find your skin bliss with a rejuvenating and relaxing treatment
At Beauty Bliss Skin Boutique we are very enthusiastic about your skin. As experienced dermal therapists we cant wait to take you on your skin journey with our full range of professional skin and beauty treatments. All of our facial  treatments include our signature neck and shoulder massage to leave you feeling zen as we achieve optimal results for your skin.



Welcome to our Skin Boutique
Welcome to Beauty Bliss, Princes Hill. We invite you to go beyond the surface and have your skin analysed in various modes with our special skin scanner. This helps us select the right treatment for you and keep track of your progress.
Every skin treatment comes with a complimentary mini skin consultation as well as some relaxation for the ultimate facial experience. We like to fully understands your skin and your concerns as well as give you a little pampering. Our salon is boutique and we do things thoroughly and with the very best care.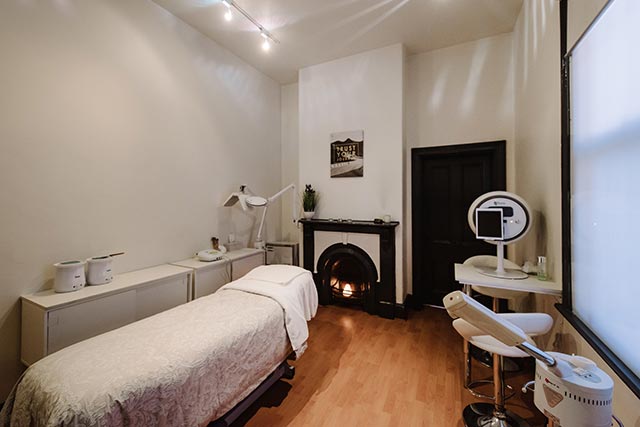 What our clients are saying
I love seeing Alyce and having her customise my appointments for what suits my skin that day as well as my overall goals. Beauty Bliss is honestly the best beauty place I've ever been to.

Eve Dangerfield


October 4, 2022

Love going to Beauty Bliss. Alyse, the owner is fantastic. She is friendly, knowledgeable and always works hard to find the right mix of facial delights to suit my skin needs! I have also had a facial with new staff member Steph. She was lovely and just a helpful in treating my skin!

Bek Iezzi


September 18, 2022

Highly recommended, the facial treatment is wonderful and Alyse is very professional and friendly. The treatment room is clean, comfortable, it's away from the street so it is very quiet and relaxing. I always leave the salon with a healthy glow on my face.

Pham Linh


January 18, 2022

Alyse at beauty bliss is one of the best beauticians I have found. I have been seeing her for the past year for waxing, facials, eyebrow tinting and now laser. She has invested in her business and has the latest laser that is pain free (can't believe I didn't do it earlier!) She is great to talk too and is always willing to listen to your concerns to work out the best treatment. Her rooms are also set back from the roads making them quiet and relaxing, which is a big plus. I will definitely continue using her services.

Alana Gray


October 18, 2021

Bliss is the perfect word to describe the feeling after a visit at Alyse's skin boutique. She is an amazing beautician and I fully trust her with my skin. She listens to your concerns/desires and makes recommendations without pushing anything on you. She always makes you feel welcome and comfortable. She goes above and beyond to make sure you are having the best experience and getting the best results (e.g., super relaxing hand massage while LED light treatment is on!). And to top it all, her services are fairly priced! When a business owner truly loves what they are doing, it makes all the difference. You won't regret investing in her and her skills!

Pillon Maureen


October 18, 2021

I've been a customer at Beauty Bliss for several years, mainly for facials. Alyse has always provided me with a professional service with sound honest advice. I have always returned to Alyse because I feel comfortable & her facials are of a high standard, using high end products.

Sarah Tabone


October 18, 2021

I had the most amazing experience at Beauty Bliss. My Microhydralift facial helped to deeply clean and hydrate my face. The warmth from the radiofrequency was very soothing. My tired shoulders melted with the signature neck and shoulders massage. Alyse was amazing to chat with, and I was so disappointed when my hour treatment ended! I feel like I needed another hour. The skin boutique is bright and modern, and immaculately clean. I bought a great moisturiser to enhance my skin treatment results at home. Highly recommend Beauty Bliss for top quality clinical treatments and skincare. Thank you Alyse.

Chris Tin


October 18, 2021

I can't recommend Beauty Bliss enough. Reasonably priced, local, professional, ***welcoming***. Every time I step through the front door I feel valued and my treatment doesn't feel like it's business. My visit feels like a warm and cozy monthly catch up with my mate Alyse who is the most wonderful confidante. I wouldn't go anywhere else.

Christian Taylor


October 18, 2021

Beauty Bliss has been my go to place for waxing for the last couple of years. Alyse is very friendly and is one of the most skilled beauticians I've seen in Australia. Coming from Brazil where waxing is excellent everywhere, it took me years to find someone I was truly happy with. Thanks Alyse!

Camila V


October 18, 2021

I've been seeing Alyse for the last couple of years for both waxing and tanning. Alyse has created a relaxing and friendly environment that is always a pleasure to visit. Would recommend to family and friends.

Allison Short


October 18, 2021

Always enjoy my experiences at Beauty Bliss. They carry a great selection of active products along side providing a variety of stunning facials. Don't look past this salon if you're local to the area. Highly recommend a visit to see for yourself.

Eimear Kelly


October 18, 2021