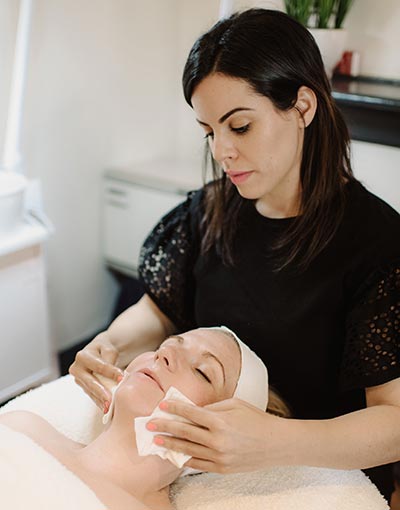 Welcome to our skin and laser clinic
Welcome to our skin and laser boutique located in Carlton North.  As experienced dermal therapists we can't wait to take you on your skin journey with our full range of professional skin services using the latest facial technologies and products.
All of our facial treatments include our signature neck and shoulder massage to leave you feeling zen as we work to achieve optimal results for your skin.
Our boutique-style laser hair removal is unique to our salon and our protocols are designed for your comfort. We use cooling gel to soothe and protect the skin prior to our gentle yet effective laser removing unwanted hair. Warm towels follow to leave the skin clear of debris, smooth and silky.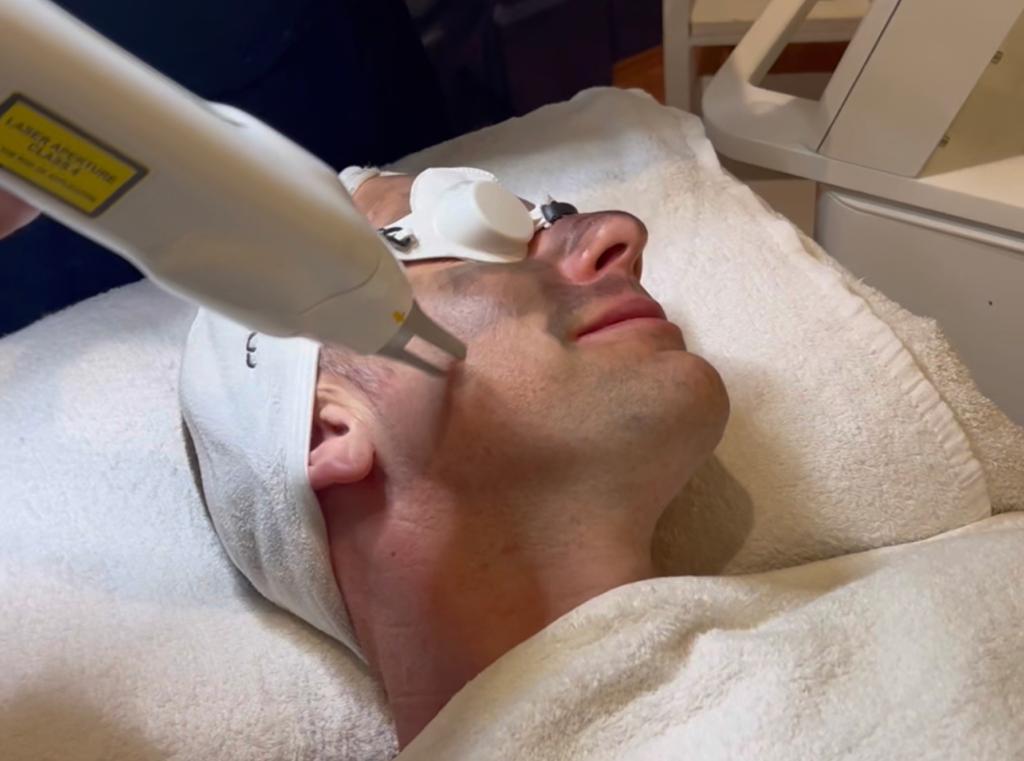 Treat persistent and long-standing skin concerns or simply maintain youthful skin with laser and heallite LED light therapy. Various wavelengths of light work deeply through the layers of skin and stimulate serious and dramatic results.
Heal scarring, uneven skin texture, wrinkles, oily and thickened skin with our range of laser skin treatments.
Our mesopen pro microneedling is a safe and minimally invasive treatment designed to stimulate the production of new collagen and elastin fibres within the skin. This technology works simultaneously with electroporation increasing the permeability of the skin and therefore increasing product absorption.
Our fusion mesotherapy combines this technology with customisable 'serum cocktails' which target specific skin concerns. Fusion mesotherapy includes a sterile take home cream to feed the skin in the days following the treatment.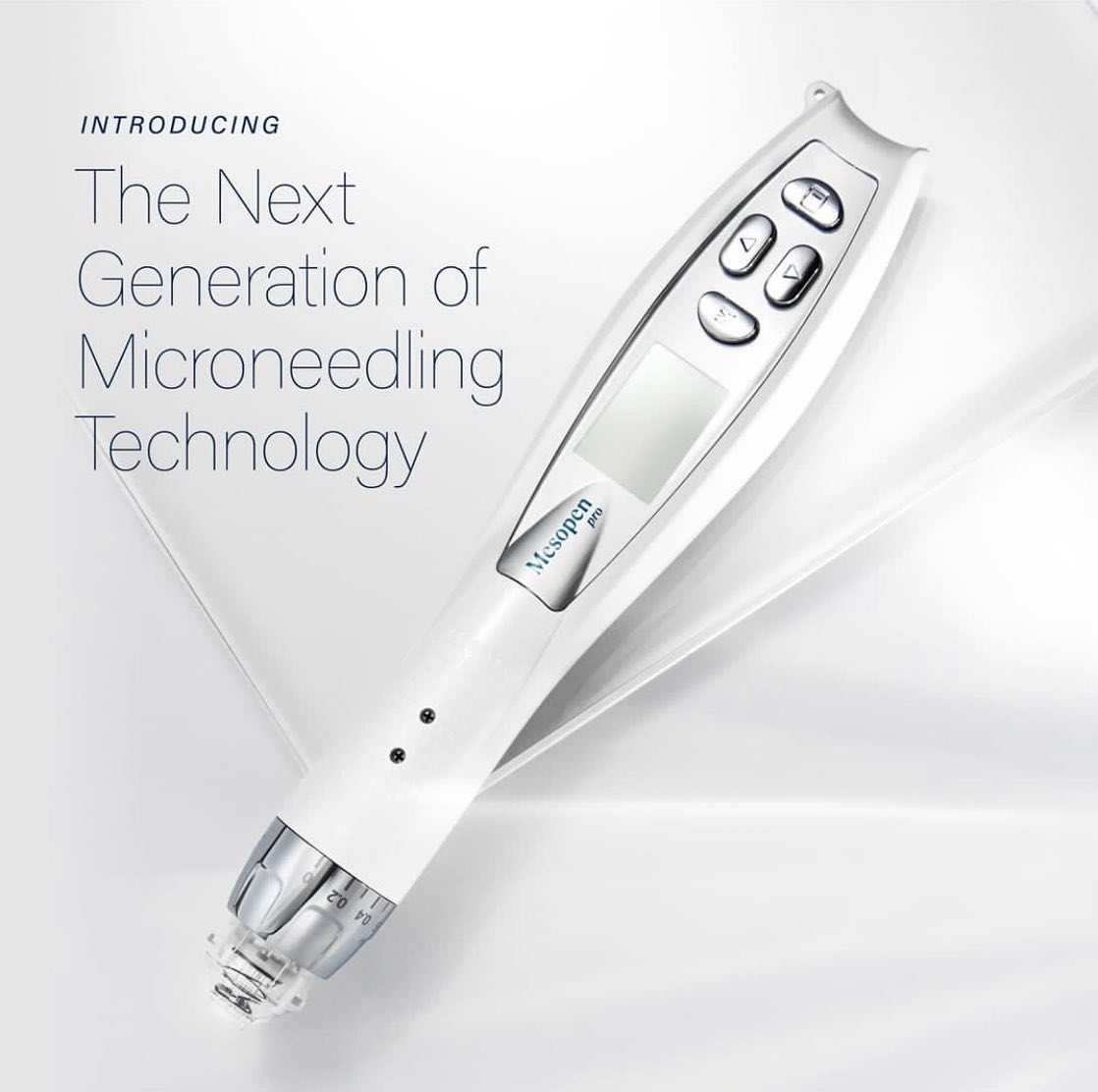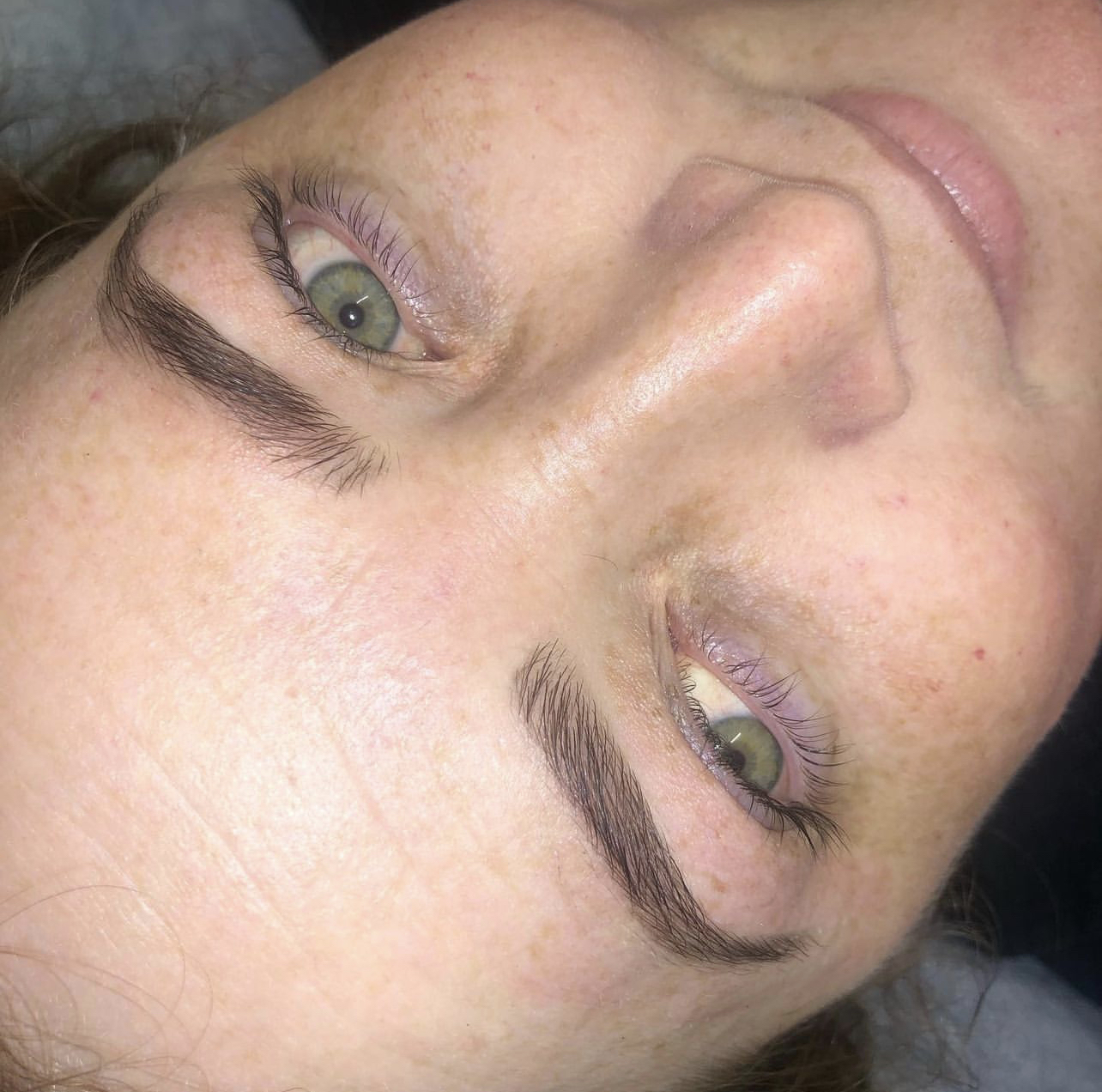 Eyebrow tattooing is a form of permanent makeup. Brows make or break your overall look and accentuate your best facial features.
Cosmetic tattooing is perfect for those looking for long-term results and appears as a natural soft powder on eyebrows once healed. We offer an initial consultation and assist with aftercare for all of our clients.
What our clients are saying
Alyse is such a gem. Both professional and a great chat! I always look forward to my treatments. Her knowledge is vast and feel like every time I see her I leave having learnt something - and with a fab feeling face. Go and see Alyse, you won't regret it if you do, but you will if you don't

Rhianne Clifford


February 25, 2023

Absolutely LOVE going to Beauty Bliss - the staff are super friendly. I always feel so good after my treatments. I've tried different places in Melbourne and this is by far the best 🙂

Jo Bolton


February 25, 2023

Alyse at Beauty Bliss is a brilliant skin technician, she knows her stuff and goes deeper into what your skin needs and tailors exactly what you need in a treatment. I have no hesitation in recommending the salon for all your skin needs, I know as my skin needs more active aging treatment that I will be supported in the right way. I have recently had my eyebrows tattooed and they just look fantastic, an absolute game changer. Alyse is very skilled and created the best shape for my face. I just love them and get lots of compliments!

pauline mosley


February 11, 2023

Alyse at Beauty Bliss is fantastic! She is professional and knowledge and will always tailor the treatment to my skin's needs. I had monthly facials in the lead up to my wedding and my skin was glowing! Alyse also does my brows and lashes, which are perfect every time. I have been visiting Alyse regularly for two years and always look forward to my treatment and our catch ups. Highly recommend Beauty Bliss!

Jane Kluske


February 11, 2023

I have been going to Alyse for 6 months in the lead up to my wedding. She is such an expert on all things skin and has tailored treatments and products specifically for my skin. My wedding is next week and I am absolutely glowing thanks to the amazing Alyse. Can't recommend her highly enough!

Sarah Patton


February 11, 2023

This salon is the best I've been to. Highly skilled therapists and tech treatments. My favourite treatments are laser hair removal and led light therapy. I always leave feeling relaxed and skin radiant! Thank you for such a great local spot!

Clare Maguire


February 11, 2023

I have been seeing Alyse since Beauty Bliss started out and she is fantastic. She has been warm, patient and encouraging and I have tried out a few products with her that have led to amazing results. I recommend her to all my friends.

Tania Bysouth


February 11, 2023

I've been cared for by Alyse for over 8 years. She is skilled, knowledgeable and friendly and super accommodating, too!

Charlotte


January 24, 2023

I love seeing Alyce and having her customise my appointments for what suits my skin that day as well as my overall goals. Beauty Bliss is honestly the best beauty place I've ever been to.

Eve Dangerfield


October 4, 2022

Love going to Beauty Bliss. Alyse, the owner is fantastic. She is friendly, knowledgeable and always works hard to find the right mix of facial delights to suit my skin needs! I have also had a facial with new staff member Steph. She was lovely and just a helpful in treating my skin!

Bek Iezzi


September 18, 2022

I love supporting local businesses so when I came across this little gem I was so happy. I have been a fan of Beauty Bliss for the past 5 years. Alyse is lovely and great at what she does!

Dina Donateo


March 18, 2022

Highly recommended, the facial treatment is wonderful and Alyse is very professional and friendly. The treatment room is clean, comfortable, it's away from the street so it is very quiet and relaxing. I always leave the salon with a healthy glow on my face.

Pham Linh


January 18, 2022

Alyse at beauty bliss is one of the best beauticians I have found. I have been seeing her for the past year for waxing, facials, eyebrow tinting and now laser. She has invested in her business and has the latest laser that is pain free (can't believe I didn't do it earlier!) She is great to talk too and is always willing to listen to your concerns to work out the best treatment. Her rooms are also set back from the roads making them quiet and relaxing, which is a big plus. I will definitely continue using her services.

Alana Gray


October 18, 2021
Our beauty therapists are fully qualified with Laser Safety Officer Certificates and have many years of experience working with various hair removal devices.
We offer a complimentary and thorough consultation to ensure you are informed and suitable for the treatment.
Our laser machine is almost painless and highly effective. We regard our laser procedures as an unparalleled boutique experience.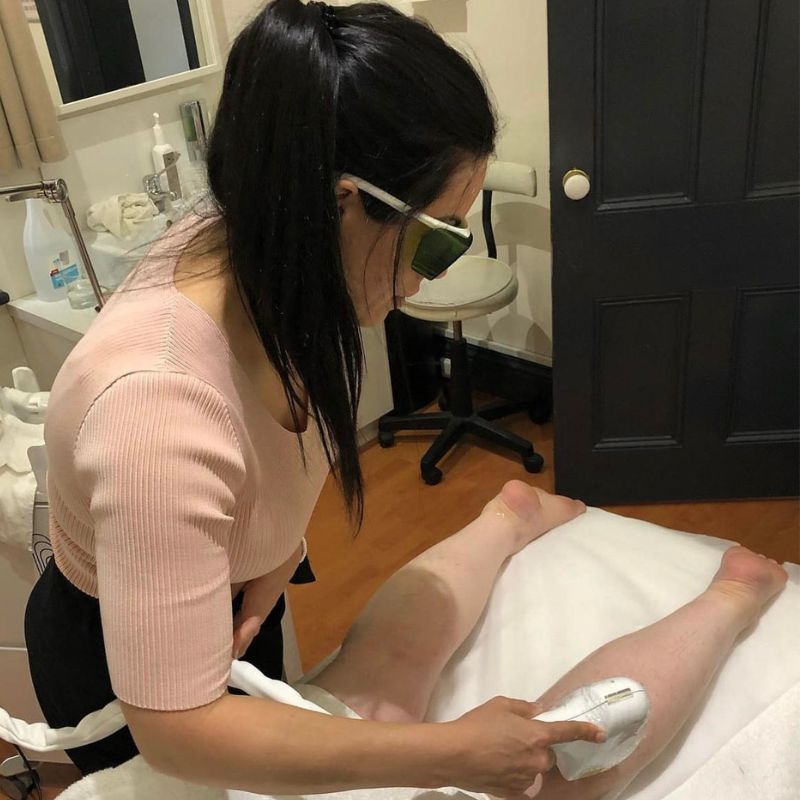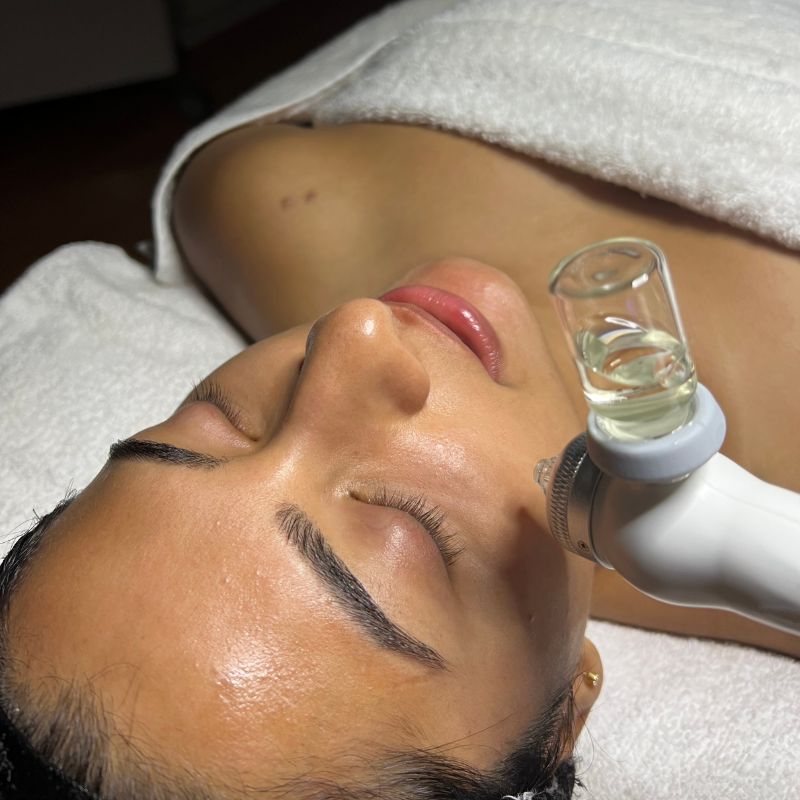 Our tailored skin treatments will invigorate your skin and deliver visible results.
A big part of what we do in our boutique skin clinic is customisation – it all depends on your skin on the day, your concerns, and what we can see. Some of our most common treatments are skin needling and custom facials.
We are so passionate about your beautiful eyes and we specialise in brow waxing and sculpting.
We offer a complete range of brow services and love to design your brows around your concerns and help create your ideal shape.
We use a wide range of tints and eyebrow henna to suit your needs and we can help select the perfect pigment to accentuate your look. Lifts, tints and laminations - transform or compliment your overall look and feel like a new woman.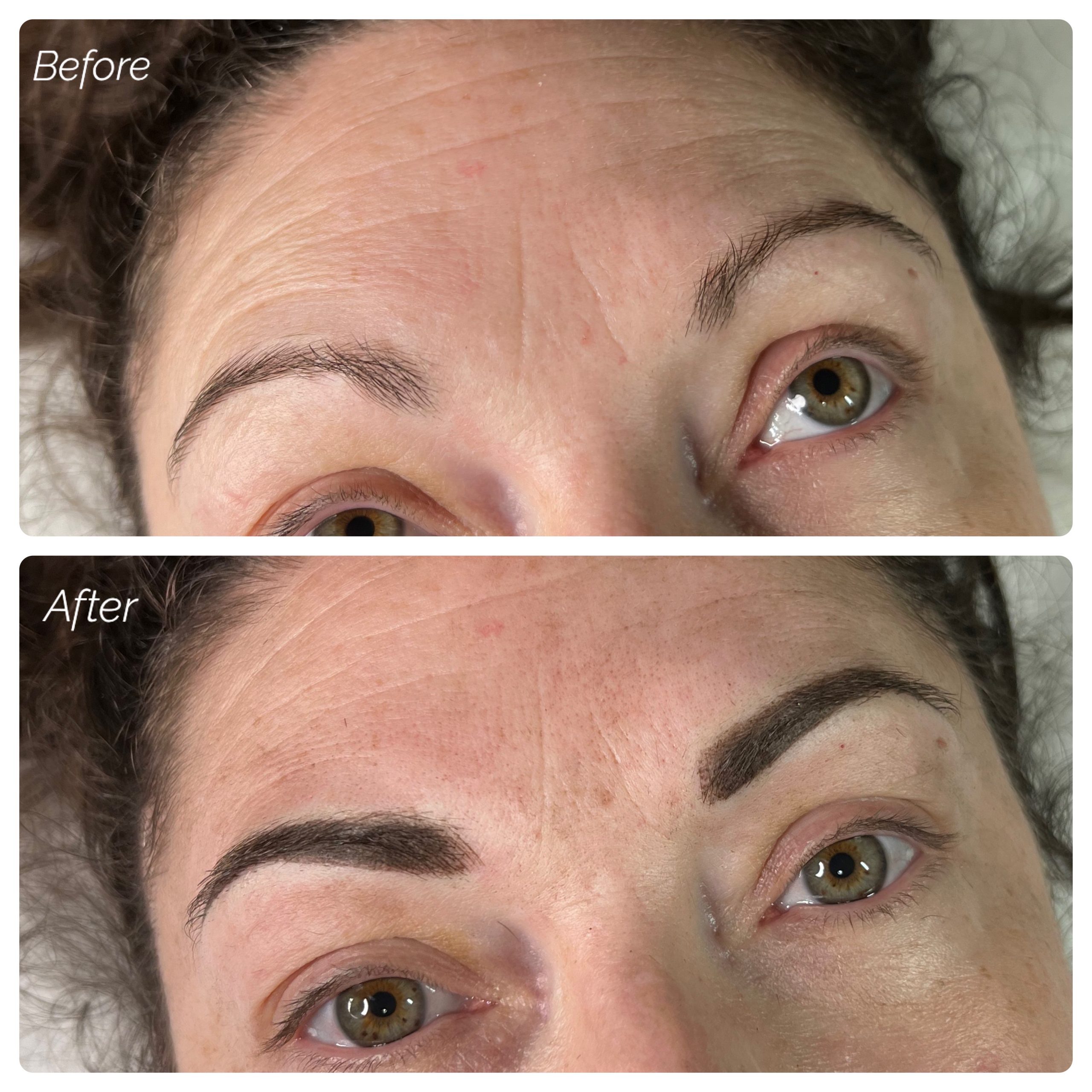 We absolutely thrive on helping with any and all skin concerns and conditions. Our true passion and area of expertise is in preventative aging and optimising skin to operate at its full potential. We understand skin as a living functioning organ and in our salon we have moved away from harsh products and treatments.
We prefer to nurture the skin as it turns over and replicates using treatments and products that support the skins physiological function.
In recent years we have been working with technology like skin needling, radio-frequency, led light therapy, peels based on fruit enzymes and bio-fermented honey and laser rejuvenation using carbon or Qswitch.
Our popular fractionated Erbium YAG laser is our only form of epidermal peeling we use for rough texture, uneven tone and pigmentation. We love this method of peeling because it utilises the Erbium crystal to evaporate water out of the skin which leaves it to repair itself by means of re-epithelialisation - using cellular processes to heal thousands of tiny fractionated superficial laser dots - forcing off old damaged skin and replacing it with healthy plump hydrated cells. We see an increase in oil and water production in the skin as well as a complete clearance of any superficial textural concerns.