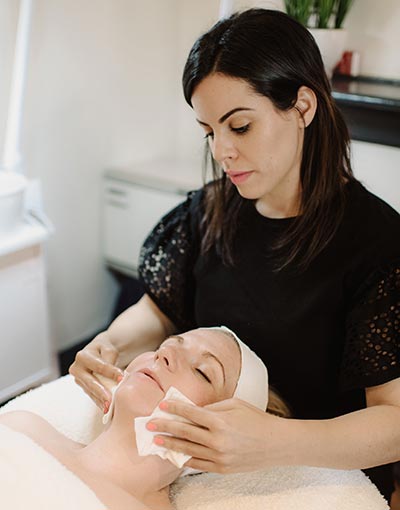 Welcome to our skin and laser clinic
Welcome to our skin and laser boutique located in Carlton North.  As experienced dermal therapists we can't wait to take you on your skin journey with our full range of professional skin services using the latest facial technologies and products.
All of our skin treatments work to optimise and revitalise the skin to function the best it can. We give expert advice on products and treatments. Dont know what treatment is best for you? Book in for our First timer - Observ consult and facial - we will use our skin scanner to determine what treatments and products are best suited to your skin and concerns plus you get to experience a skin treatment on the day!
Our boutique-style laser hair removal is unique to our salon and our protocols are designed for your comfort. We use cooling gel to soothe and protect the skin prior to our gentle yet effective laser removing unwanted hair. Warm towels follow to leave the skin clear of debris, smooth and silky.
First time at Beauty Bliss?
We recommend our Skin Goals Package. This is a bespoke package designed just for you, that will set you up on your skin journey and give both of us enough time to get properly (re)acquainted with your skin!
Treat persistent and long-standing skin concerns or simply maintain youthful skin with laser and heallite LED light therapy. Various wavelengths of light work deeply through the layers of skin and stimulate serious and dramatic results.
Our medical CPL has interchangeable filters that target redness, pigment and dermal density.
Erbium YAG laser is a sublative laser used to evaporate water from the skin - this causes a shedding of the epidermis and subsequently fresh skin is revealed
Heal scarring, uneven skin texture, wrinkles, oily and thickened skin with our range of laser skin treatments.
Our Jet Plasma technology is completely different from traditional fibroblast plasma. Our JET plasma pen uses a cooler atmospheric temperature so there is no surface trauma (Meaning ZERO DOWNTIME) unlike traditional fibroblast plasma. This advanced Plasma technology penetrates 13,000 volts of Plasma into the dermal and subcutaneous layers of the skin to stimulate collagen production and remodel the cellular structure from the inside out.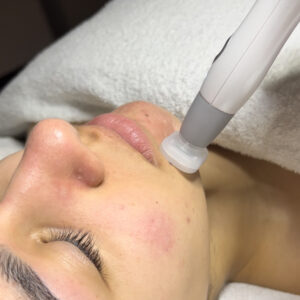 The DNA peel is a revolutionary treatment that utilizes advanced technology to rejuvenate and refresh the skin. This peel contains a unique blend of enzymes, vitamins, and minerals that work together to exfoliate dead skin cells, promote collagen production, and reduce the appearance of fine lines and wrinkles. The Thermoceutical DNA peel is gentle yet effective, suitable for all skin types, and provides a brighter, smoother, and more youthful complexion without the downtime.
What our clients are saying
Visited Beauty Bliss Boutique and had a Hydrodermabrasion treatment. My skin feels so hydrated and fresh, and I can definitely feel and see a difference! Thank you Taylor, your gentle hands and professionalism made for a very positive experience. I will definitely be back for more treatments, and would recommend you without a doubt!

Michelle Grech


September 15, 2023

Alyse always provides fantastic services and takes the time and care to make sure you're looking and feeling at your best. She is welcoming, holds great conversation and going to Beauty Bliss is always a fun and relaxing experience. Since I started going to Alyse for facials my skin has never looked better. Highly recommend!

Emma Mete


July 6, 2023

Alyse is amazing! The quality of her services is excellent and she is professional, friendly, and knowledgeable and passionate about her work. She is a lovely and accepting person and caters to every variety of person! The clinic is inviting and clean. I unreservedly and wholeheartedly recommend Beauty Bliss.

Magdalene Abiuso


July 6, 2023

Alyse is lovely, my skin is clear, fresh and feels amazing and glows after and between treatments. Better than it has ever been even as I reach middle age and beyond!

Natalie Haslam


July 6, 2023

Alyse provides a relaxing and friendly space whilst giving your skin the tlc it needs. She responds to individual skin needs and the inevitable changes. I strongly recommend her. Ally

Alison Wickham


April 6, 2023

Alyse's knows her stuff! Book the customise facial package and she'll face-map your skin to figure out where the stubborn spots are, and treat as required. Also the neck shoulders head massage she does are fantastic👌🏻👌🏻👌🏻

Nicola Lee


April 6, 2023

I found this beautiful beauty boutique about year ago! I can't get enough of it! Alyse is gorgeous so fabulous at what she does. I've let her do what she thinks my skin needs at the time and my skin has loved it so much. She is so knowledgeable and also has time to get to know you as one of her customers. I wouldn't go anywhere else such a gem 💎

Brad Grevatt


April 6, 2023

Alyse has given me by far the best beauty therapy treatments of my life. I was so well taken care of and overwhelmed by the amazing service . Alyse's attention to the little luxuries, such as a hand massage rather than leaving you in a room alone, are second to none. 100% recommend visiting!!

Sam


April 6, 2023
Our Skin Booster Pen microneedling is a safe and minimally invasive treatment designed to stimulate the production of new collagen and elastin fibres within the skin.
Our bioskin mesotherapy combines this technology with customisable 'ampoules' which target specific skin concerns. Skin needling is a great way to reinforce the skin and keep it youthful, bouncy and soft.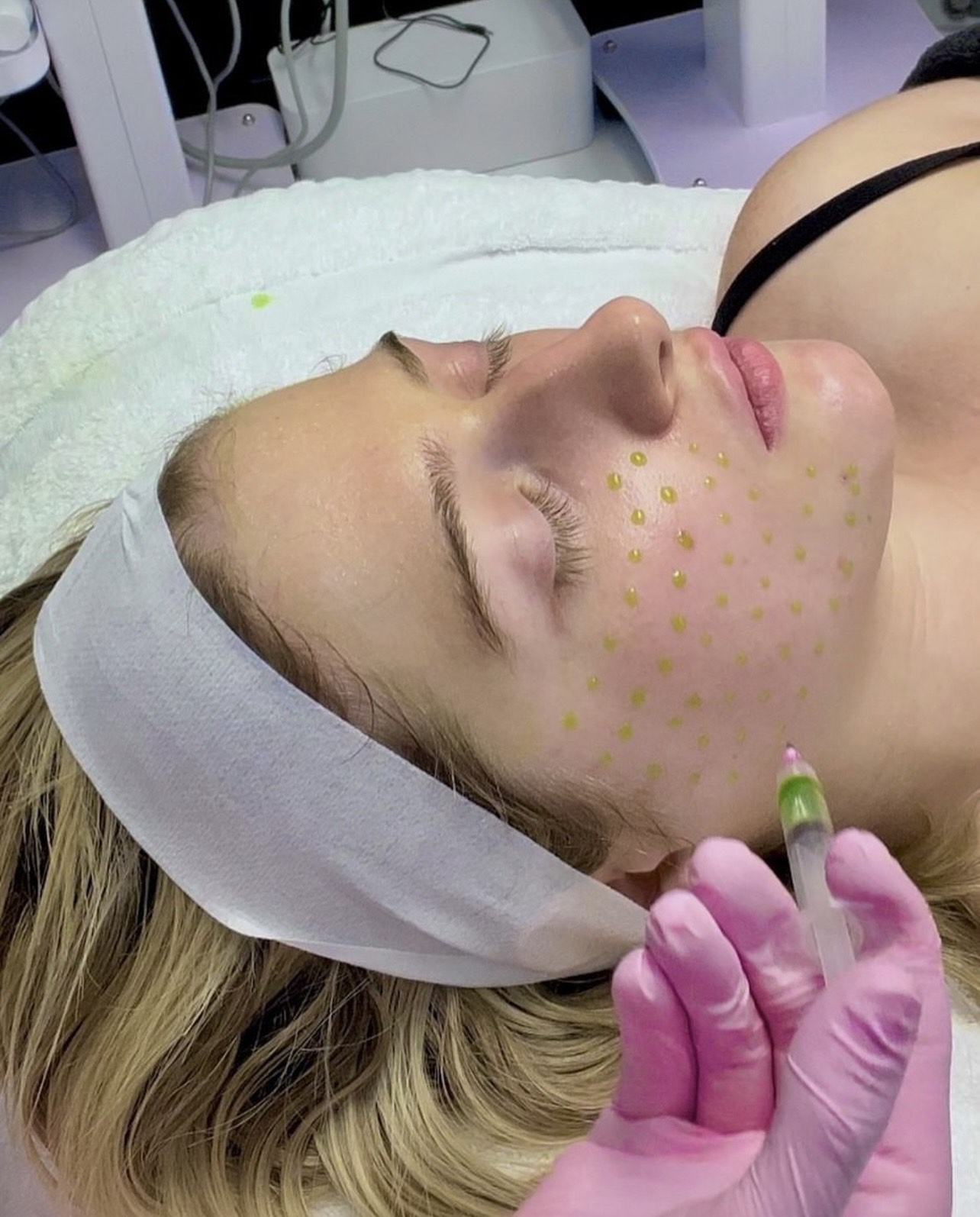 Our tailored skin treatments will invigorate your skin and deliver visible results.
A big part of what we do in our boutique skin clinic is customisation – it all depends on your skin on the day, your concerns, and what we can see. Some of our most common treatments are skin needling and custom facials.
Our beauty therapists are fully qualified with Laser Safety Officer Certificates and have many years of experience working with various hair removal devices.
We offer a complimentary and thorough consultation to ensure you are informed and suitable for the treatment.
Our laser machine is almost painless and highly effective. We regard our laser procedures as an unparalleled boutique experience.
We absolutely thrive on helping with any and all skin concerns and conditions. Our true passion and area of expertise is in preventative aging and optimising skin to operate at its full potential. We understand skin as a living functioning organ and in our salon we as Dermal skin therapists enjoy working with your concerns and your skin to achieve healthy, optimised skin.
We enjoy nurturing the skin as it turns over and replicates using treatments and products that support the skins physiological function.
In recent years we have been working with technology like skin needling, radio-frequency, led light therapy, CPL photorejuvenation and jet plasma skin tightening and our popular fractionated Erbium YAG laser treatment.
We have a range of peeling treatments that initiate revitalisation and results in the skin. Our high tech DNA treatment peel, BiorepeelCL3 35% TCA, A-zyme Vitamin A peel, as well as a large range of skin nurturing soft peels - there is something for everyone.