Fire and Ice Facial – Carbon laser peel and hyperbaric oxygen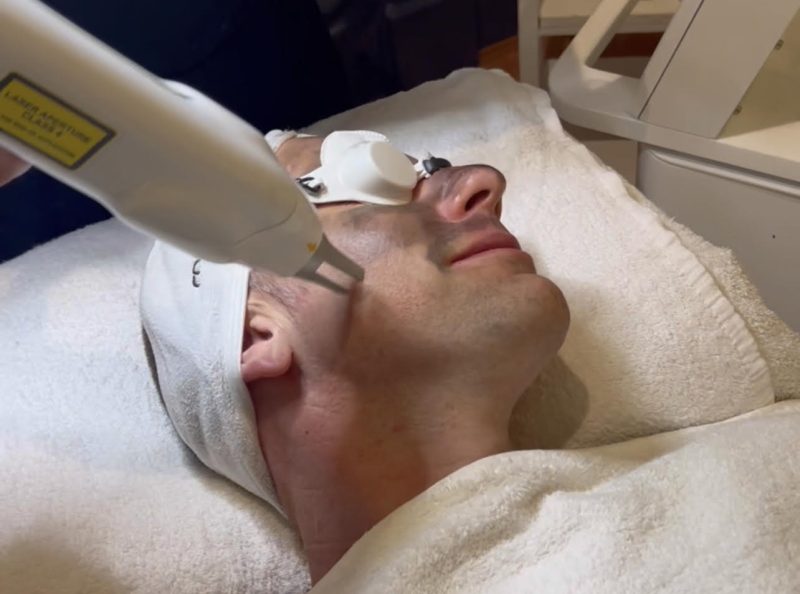 Our fire and ice facial is the ultimate skin treatment to leave your skin feeling smooth, dewy and nourished. This treatment is a combination of carbon laser peel and hyperbaric oxygen which is misted over the skin to create a soothing calming effect before we apply a cream mask and massage your neck and shoulders. Its an innovative laser resurfacing treatment that utilises The power of laser energy and the gentleness of carbon to treat skin imperfections on the face as well as rehydrate and restore dewiness. As the treated skin regenerates, the appearance of uneven colour and texture becomes visibly clearer and more uniform in texture.
The benefits
We apply a thin layer of carbon to the skin's surface before taking a Q-Switched to the skin. The Carbon particles absorb toxins and excess oils on the skin and the laser energy is attracted to the black colour of the carbon. The laser energy explodes the carbon to remove the dead skin build up in the pores and the inner walls of the pores. Simultaneous generation of thermal energy stimulates the synthesis of new collagen and the promotion of a healthy-looking complexion for the face. Skin structure is visibly strengthened and enlarged pores purified and cleared. carbon laser peel
How it works
Essentially we are treating uneven skin tone, dull skin, congested skin and pigmentation which develop due to sun damage, inflammation, hormonal changes, acne and a reaction to some medications.