Celebrity skin for the racing season with oxygen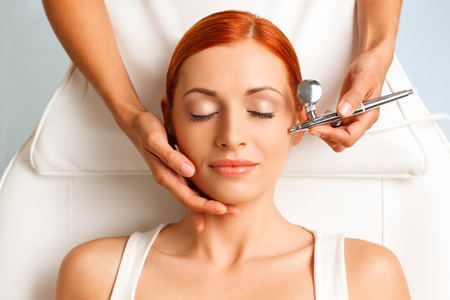 The biggest names in Hollywood swear by oxygen treatments before they hit the red carpet. Celebrities including Megan Fox, Kim Kardashian and Miranda Kerr all know the difference this treatment makes to the skin. Oxygen facials result in visible reduction of lines and wrinkles, a more elastic feel to the skin and deep hydration. With the racing season in swooping distance and the need for flawless skin, it's time to start cracking that whip and make your move through the doors of Beauty Bliss to have yours.
Intraceuticals hyperbaric technology
Our machine uses therapeutic oxygen under hyperbaric pressure to infuse a special serum into the skin. When the serum is infused in combination with oxygen, it intensely detoxifies and rehydrates for the perfect dewy complexion. It also has proven effects of stimulating regeneration of new cells as well as collagen and elastin.
Why Oxygen?
Oxygen makes up 18-21% of the atmosphere and is required to sustain life and therefore proves very beneficial to the skin. An Intraceuticals treatment draws this oxygen and filters it to a concentration of 90 – 95% pure oxygen. It is benificial for killing bacteria, helps cool and calm the skin and when combined with high pressure, enhances rapid absorption of the magical serum.
The magical serum
We use Intraceuticals Rejuvenating Serum in combination with our state of the art equipment. This magical serum contains a base of hyaluronic acid; which mimics our skins natural water content and provides superior hydration to the cells. It's also jam packed with vitamins A, C, and E plus green tea, helping combat skin aging, reducing free radical damage, and improving general skin health.
Oxygen Luminosity treatment at Beauty bliss for racing season!
When you are all dressed up in a beautiful dress and high heels, what better accessory to have than gorgeous glowing skin!
The main benefits of this treatment are:
The quick recovery time
Provides volume and definition giving instant results of radiance and glow
Firms, lifts and improves overall texture and tone
Comforts dry, sensitive or stressed skin
The addition of LED to this treatment really activates the cells allowing for better product absorption
Fantastic for all skin types and can also be added in to any of our facials
By Alyse Francois