laser hair removal and skin rejuvenation treatments using IPL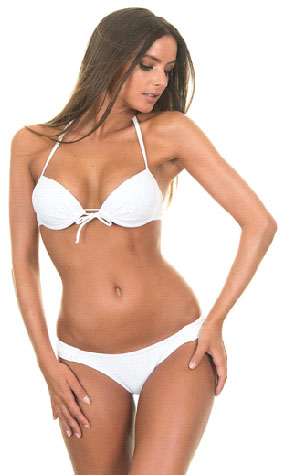 Beauty Bliss is unbelievably happy to announce the arrival of our new Spectrum 2000 intense pulsed light (IPL) machine for laser hair removal and skin rejuvenation. We are proud to say it is one of the most clinically advanced in the world today. Very fast and effective treatments are achieved for hair reduction, pigmentation, sunspots, freckles, vascular lesions, skin rejuvenation, wrinkles, fine lines and even acne.
This article aims to answer any questions about IPL.
Why Spectrum 2000 IPL laser hair removal
Unique handle design
The spectrum ergodynamic handle design makes the treatment process comfortable for both the operator and client. American Xenon lamps produce 100% power across the entirety of the treatment spot. The water-cooled cooling system provides comfort with every pulse. We have complete control with sophisticated cooling microchips allowing us to adjust cooling for sensitive areas.
What is IPL and how does it work?
IPL is a non-invasive medical technology and works on the principles that light energy is absorbed into certain target cells with colour in the skin. The light converts to heat, which damages the target cells whilst leaving the surrounding skin unaffected. Various wavelengths of light can be selected to target whatever we want to treat.
Just say we want to treat pigmentation, we aim to target these cells or structures in the skin. Following the treatment, we expect that they will move naturally to the surface of the skin and slough off. With hair, we target the melanin (colour) in the root of the hair where it gets nutrients to survive and germinate. This will detach it from the blood supply and therefore stop it from growing.
Who is suitable for IPL?
Most people can be treated with IPL, however if you have a health concern, your doctor should determine if your health is suitable for IPL treatments. People with dark skin types can be treated effectively with IPL, although it may take longer to see results. A complimentary consultation will determine the parameters and suggested results for your skin type.
Does IPL hurt?
Let me guess, your friend had it done and said it hurt and now you're apprehensive. In terms of pain tolerance, everyone is different. Generally speaking, you may feel a slight pinch like a snap of a rubber band but no local anesthesia or pain medication is required.
With hair removal, the level of pain reduces with each treatment as there is less target hair to treat. With pigmentation treatments, again the level of pain reduces with each treatment as the amount of pigment is reduced.
IPL side effects and down time?
Following an IPL session, you may experience some short-term effects. This may include slight reddening of the skin or local swelling which goes away within a few hours. When treating pigmentation, these areas may darken for a few days after treatment.
As for down time, you can return to work the same day and resume all regular activities. Treated areas must be kept protected from the sun for 6 weeks after treatment. It is recommended to avoid hot showers and heavy, sweaty workouts for 24 hours post treatment.
How many IPL treatments are required?
Permanent hair reduction – 6 to 8 treatments, 4 to 6 weeks apart
Reduction of pigmented lesions (sun spots, freckles) – 3 treatments, 2 to 3 weeks apart
Reduction of vascular lesions (capillaries, facial veins, red spots) – Up to 4 treatments – 2 to 3 weeks apart
Acne treatment – 4 to 6 treatments, 1 to 2 weeks apart
Skin rejuvenation – 4 to 6 treatments, 2-3 weeks apart
Why choose Beauty Bliss for IPL
At Beauty Bliss we offer complimentary consultations along with a test patch to make sure you are suitable for the treatment one to two days prior.
Our staff are highly trained in laser hair removal, laser safety and dermal science with a comprehensive understanding of skin structure and function. This ensures every treatment is effective and safe while achieving optimal results. We take pride in giving thorough advice on skin concerns and developing treatment plans to suit each individual. So whether it is unwanted hair or a skin concern in question, we are here to help and we'd love to hear from you!
By Alyse Francois