Microdermabrasion the ultimate skin exfoliation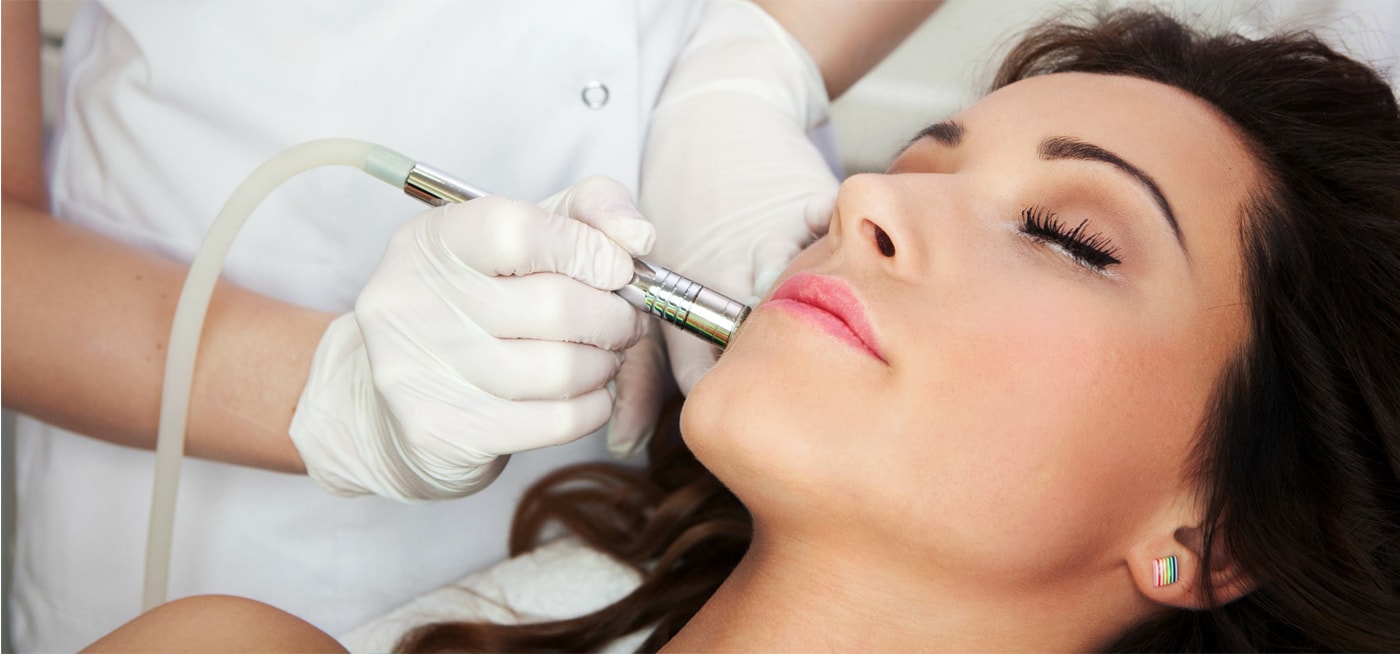 When it comes to skin treatments, one of our most popular and quite often our 'go to' for most skin concerns is Microdermabrasion. This treatment works by use of a diamond encrusted wand attached to a suction. As it drifts over the skins surface, it lightly abrades and sucks dead skin cells into a filter. Not only does it provide immediate exfoliation of all that build up, but it is great for stimulating collagen and microcirculation in the skin.
What concerns can I treat with microdermabrasion?
The reason this is our 'go to' treatment is because it's great for most skin types and concerns. We can target textural irregularities, congestion, blackheads, open pores, dehydration, pigmentation, fine lines, wrinkles and scarring. I often refer to it as a pick me up treatment as most people have dead skin hanging around the outermost layer of skin. This needs sloughing off to reveal the fresh, healthy plump cells coming through.
Is there any downtime with this treatment?
Generally there is no downtime with this facial, your skin may be slightly pink thirty to sixty minutes after due to increased blood flow and microcirculation. Depending on what state the skin is in to begin with, some people experience some light flaking in the days following.
What results can I expect to see with Microdermabrasion?
A smoother more refined skin texture, eliminated dryness, decreased pore size, increased moisture, hydration, luminosity and overall healthier, fresher appearance. By eliminating the dull, dead stuff on the surface, we can achieve better penetration of skincare products. Some people report that they achieve a more flawless look with their makeup.
Beauty Bliss Microdermabrasion includes a Ultraceuticals sonophoresis vitamin infusion, what is this?
Following our Microdermabrasion treatment, we use a special spatula which utilises a low density ultrasound to infuse product into the deeper layers of skin. We feed the skin with a variety of vitamins tailored to your concerns to further stimulate and nourish healthy skin. We always end our facial treatments with some form of relaxation.
How do I care for my skin after having a Microdermabrasion?
After the treatment your skin may feel a little tingly as we have worked on exfoliating and refining. It is advisable that you don't use any products containing AHA's or BHA's and stick with the basics; a good cleaner and lots of hydration. We recommend Ultraceuticals balancing gel cleanser and Ultra moisturiser cream. I always recommend SPF 30-50+ after having any intensive skin treatment as the skin can become more photosensitive.
By Alyse Francois
Beauty Bliss 573 Lygon Street, Carlton North