Microhydralift treatment – skin that is forever young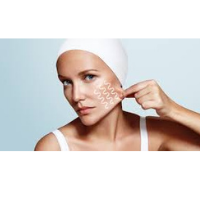 The microhydralift treatment is a step by step process that creates youthful, radiant skin that is functioning at its best! The reason I wanted to introduce this treatment to the salon is because I wanted to start working with radiofrequency skin tightening! yassss
The full treatment includes a 3 step process including
1. Cavitational peeling – A really good, painless deep cleanse, works to deeply cleanse the skin using ultrasonic vibrations. Makes sense if we are going to be giving the skin a good workout lets start with a fresh canvas!
2. Microhydrabrasion – A gentle yet effective method of exfoliation using microdermabrasion to remove dead skin cell build up in combination with flushing the skin using water and exfoliating acids which are going to dissolve surface debris hanging around on the surface and stimulate our natural skin cell turnover which becomes sluggish as we age
3. Radiofrequency skin tightening – The most exciting part where we use bipolar RF to heat the dermal layer of skin improving the circulation and lymphatic flow. This helps with a better oxygen supply and toxin clearance!
The generated heat from the RF causes local contraction of the collagen fibres, to immediately tighten the skin as well as helping to induce more collagen and elastin formation.
The microhydralift treatment is not only highly effective at rejuvenating and making your skin feel youthful and healthy, but it will leave you feeling completely bliss with the added signature neck and shoulder massage where stress and tension is massaged away! – forever young skin coming right up
You can view the full treatment in action on youtube by clicking here