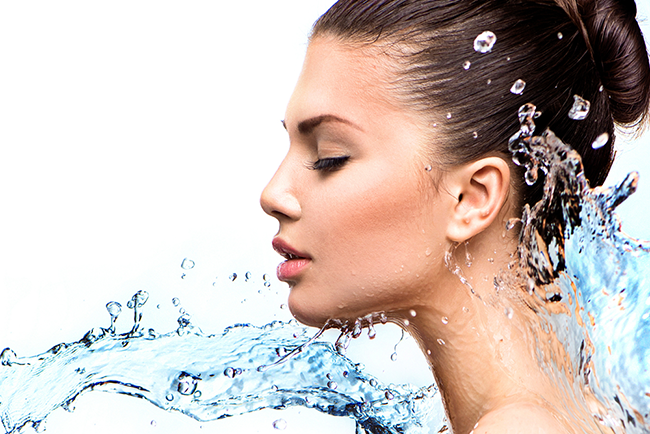 Try our NEW O2 Lift Facial
Yaaassss! We are so excited to have this NEW facial treatment in salon. Its different to any of our other treatments and it gives immediate results. This treatment infuses oxygen, plant derived stem cells, peptides and high concentrations of enzymatic botanicals into the skin, leaving it luminous, refreshed and rejuvenated. It instantly brightens, speeds up healing and circulation by bringing nutrition to the surface, fights toxins and reduces stress, to name but a few. Requiring no pre-treatment and no down time afterwards, this treatment uses five completely new professional products and consists of five simple steps.
Step 1:
The first step is using the gel to milk cleanser. The cleanser goes on as a thick gel and transforms into a warm hydrating milk which gently cleanses without stripping the skin back too much.
Step 2:
The second step is an enzymatic facial peel which has fruit enzymes dissolving any dead skin cells. This sweet smelling gel is massaged in until it liquifies and starts to 'ball off' dead skin. This step promotes deep hydration and ultimate yet gentle exfoliation.
Step 3:
The next step is the application of the oxygenation mask using foam burst technology. Again, it begins as a gel and then starts to foam and feels like a cloud on the face. The effervescent bubbling action oxygenates the skin, the mask also contains skin lightening ingredients to even skin tone.
While the mask is bubbling on the skin, we provide a relaxing neck and shoulder massage to ease stress and tension.
Step 4:
The fourth step is then the application of the stem cell enhancer. This is a booster serum designed to get high doses of stem cells, vitamin C and botanicals into the deeper layers of the skin designed to rejuvenate, repair and protect.
Step 5:
The final step of this new treatment is the application of the Image tinted moisturiser which gives the skin a glow and has broad spectrum UVA and UVB protection. It acts like an environmental shield for the skin.
The full treatment takes approximately 4o minutes, and is suitable for all skin types even pregnant ladies. Anyone looking for glowing skin before an event or a serious pick me up facial treatment should have this done. The treatment cost is $120 and is so luxurious you will feel absolutely rejuvenated and glowing.