Skincare Treatments That Worked So Well That Reviewers Said Other People Noticed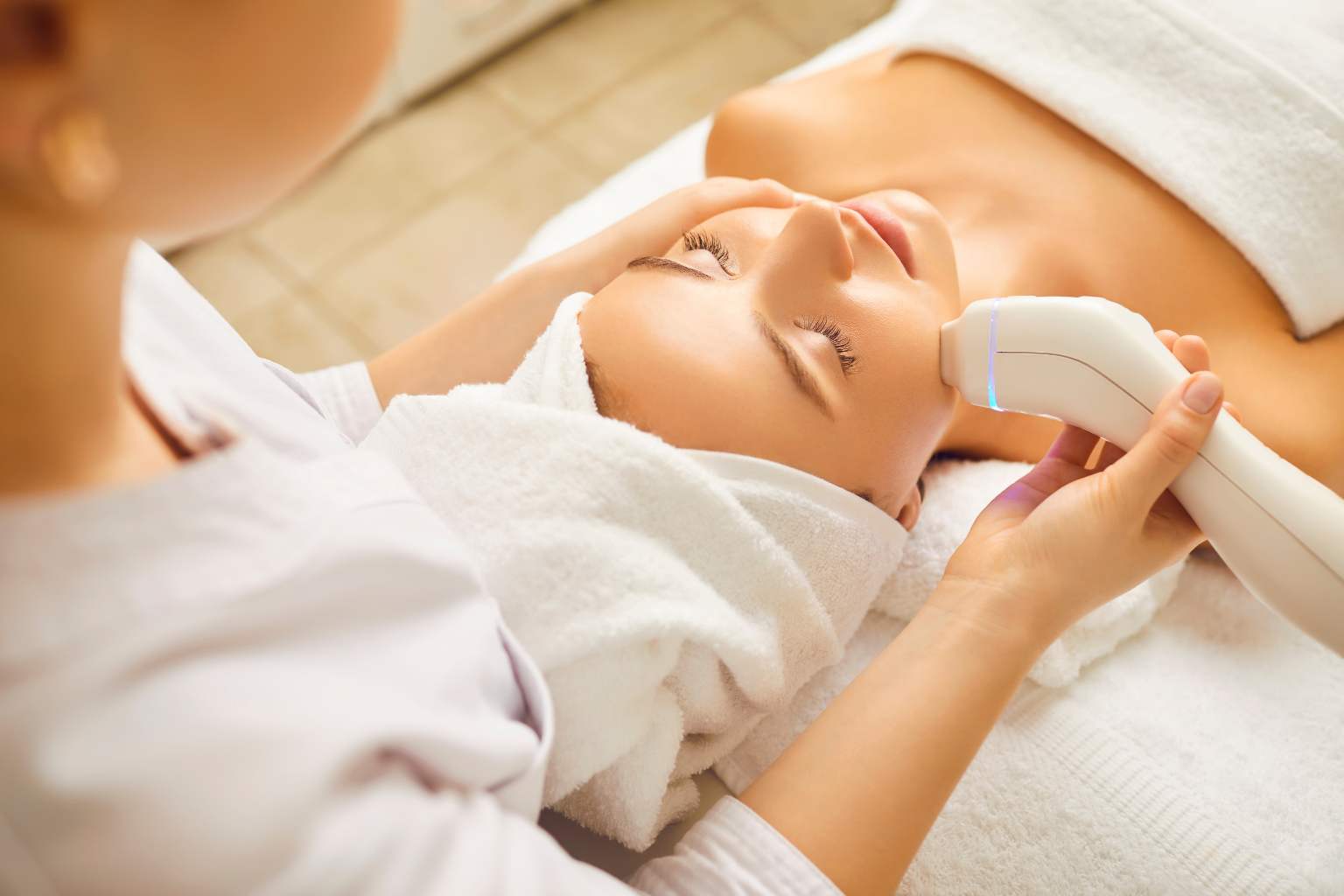 There are a variety of factors that can make your skin appear dull and dehydrated. These factors include stress, poor diet, humidity, and lack of sleep. Which makes us look older than what we really are. Instead of seeking out various expensive skincare products or treatments, you should focus more on taking care of your overall lifestyle. Some of the best skincare treatment options involve incorporating ingredients into your daily routine that help strengthen your skin from the inside out. Even the most basic habits such as drinking enough water and eating nutritious foods can have a remarkable impact. You don't need to spend a lot of money to get great results either. Here are some affordable skincare treatments that can give you the healthy-looking skin you desire that's right under your nose at a beauty salon close to an inner-city suburb near Carlton North, Fitzroy North, Fitzroy, Parkville and Brunswick, Victoria. read Skincare Treatments That Worked So Well That Reviewers Said Other People Noticed. Skincare Treatments 
What Is Skin Care Treatment?
Skin care treatment is the process of taking care of your skin. The skin is the largest organ of the human body and it protects us from germs and infections. However, it is also very delicate and can easily become dry and damaged if not taken care of properly. Skin care treatments can be applied in various forms and have multiple benefits. These benefits include treating acne, wrinkles, dry and damaged skin, improving your skin tone, and much more. The different types of skin care treatment include cleansing, toning, exfoliating, moisturizing, and more. Depending on the type of skin you have, you may need one or more treatments to keep your skin healthy and glowing. Apart from taking care of your skin, skin care treatments are also used to improve your overall health. Many of these treatments are known to reduce stress, improve your mood, and even promote better sleep. Your skin is often the first thing people see, which is why it is important to take care of it. The right skin care treatments can help you look younger, reduce age spots, and even get rid of your dark circles.
Benefits Of Skin Care Treatments
There are many benefits of skin care treatment, including reduced stress and anxiety, improved sleep, and increased energy. Many skin care treatments are also known to help improve your overall health, including improved heart health, reduction in cholesterol, and improved brain function. The right skin care treatment can also be used to treat acne, wrinkles, and dark spots. It can also help you achieve a youthful complexion and glowing skin. The right skin care treatments can help reduce the appearance of fine lines, dark spots, and breakouts. It can also be used to reduce the appearance of scars, sun damage, and other signs of aging. When your skin is healthy and glowing, you will feel more confident and beautiful. Facials are the best way for someone to analyse the skin and tailor what is the right treatment for you. Skincare Treatments 
The Different Types Of Skin Care Treatments
There are many different types of skin care treatments, and you need to choose the one that works for you. Depending on your skin type, you may need to apply one or more treatments to keep it glowing and healthy.   In the common facial treatment we include but not limited to: 
Cleansing: This is the first step in any skin care routine. It can be done using a face wash, water and a sponge, or even a makeup removing cleanser. It is important to cleanse your skin and remove any dirt and impurities that can cause breakouts and clog your pores. 

Toning: Toning is a great way to get rid of any impurities and dirt that remain in your pores even after cleansing. It can also be used to balance your skin's pH level and prepare it for the rest of the treatments. You can use a toner by spraying it on a cotton ball and wiping it across your face or by making a toner face pack.

Exfoliating: Exfoliation helps remove dead skin cells, unclog pores, and promotes new cell growth. It is important to exfoliate your skin once every week to keep it clean and moisturised.

This can be delivered by enzyme peels or microderma brasion treatments depending on the skin conditions.

Treatment masks – We have facial masks to help with almost every kind of skin concern from oily, dry, acne-prone, uneven, dull to helping lift pigmentation.

 Moisturising: You can use a moisturising face pack at home or apply a moisturiser after each skin care routine. Your skin loses moisture quickly and the right moisturiser can help reverse the damage. It can also be used to even out your skin tone and keep it glowing and healthy.
Sleep Habits Are Key to Healthy Skin
Sleep is an underrated skincare treatment. When you're sleep deprived, your skin cells are more likely to age prematurely and become damaged. Wrist reductions and wrinkling are two of the most common signs of sleep deprivation. A lack of sleep also makes it harder for your skin to repair itself, making it more susceptible to breakouts, dullness, and wrinkles. 
Studies have shown that getting the recommended minimum of 7 hours of sleep (or more) not only makes you look better but also boosts confidence, motivation, and creativity. If you struggle with sleep, you can try a few things to help you get a better night's sleep. Switch your bed to a darker colour to improve your sleep. Lower your room temperature when you're not sleeping. Avoid caffeine and alcohol, which can prevent you from falling asleep. Avoid electronics the hour before bedtime. Skincare Treatments 
Eat a Balanced Diet
A poor diet can lead to uneven skin tone, less vibrant skin, acne, dullness, and wrinkles. You can have the best skincare products in the world, but if you're not eating a healthy diet, your skin will look worse and feel worse. A good diet, like a good skincare routine, plays a huge role in your skincare. A diet rich in fruits and vegetables is key to keeping your skin hydrated and reduces the risk of sun damage. 
A diet that is low in sodium and saturated fats is also good for your skin. The type of food you consume is also important. Consuming too many sugary and processed foods can lead to higher blood sugar levels and increased insulin production, which can cause your blood flow to be directed toward your gut and away from your skin. Consuming protein with every meal can help to reduce blood flow to the gut and improve skin hydration and elasticity.
Stay Stress Free
Stress has a direct impact on your skin. A stressful lifestyle can make a woman look older than she is. It can cause breakouts and create more damage to your skin. The good thing is, though, that you can build resilience and more tolerance to stress in your life. If you want to start building up your tolerance to stress, try meditating, journaling, or walking. As stress is a very real factor in everyone's life.  Taking the time out to invest in a good facial treatment can be a good "fill your emotional cup" as well. 
Hygiene Is Super Important
The human body is a complex ecosystem that relies on proper levels of bacteria and enzymes for optimal health. Both are important for a healthy complexion. If you're not taking good care of your skin, even the best skincare products in the world can't replace what you're missing. The best way to keep the bacteria on your skin healthy is to take care of your skincare. Staying out of the sun, exfoliating your face with a face wash or applying toner, avoiding using harsh cleansers, exfoliating your skin only when necessary and washing your hands properly can make all the difference. A healthy skin barrier is important for preventing the skin from being harmed by bacteria, toxins, and irritants found in the environment.
Products To Enhance Skin Care Treatments
There's no need to go without skin care treatments when you have the right products to enhance them. Whether you're looking for products to improve the appearance of your skin, protect it from the sun, or improve your overall skin health, you'll find the right products here. 
We have facial treatment products designed to improve the appearance of your skin, reduce the appearance of wrinkles and age spots, and protect it from the sun which makes a woman's skin look polished, glowing, dewy and youthful. Skincare Treatments 
Want to find out what is the best solution for your individual skin?  Book in a skin consultation with me today and let me tailor a skin care treatment just for you. I am a skin solution seeker, beauty therapist and years of experience plus a passion for helping women look their best.