Ultraceuticals Acne Management System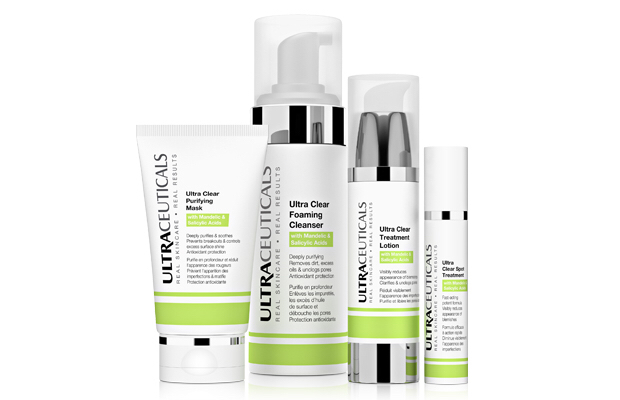 The Ultraceuticals Acne Management system is available at Beauty Bliss for acne, congested and problematic skin.
A common misconception is that acne only affects teenagers. But more than ever before, adults are suffering from oily acneic skin conditions. An estimated 85% of Australians aged 15-24 years are affected and between 40 and 55% of the adult population in the age group 20-40 are diagnosed with low-grade, persistent acne and oily skin.
The main causes of acne
Overactive sebaceous glands – Sebum production or oil flow is a catalyst for the series of events that result in acne or breakouts.
Cell accumulation and bacteria – The skin has a natural exfoliating ability whereby dead skin is continually shed as it needs to leaving follicles (pores) free to deposit what they need to onto the skin surface. When acne is present, a build-up of dead skin blocks the follicle along with excess oil and bacteria providing an anaerobic environment (no oxygen) for bacteria to thrive and hence cause a breakout.
Inflammation – At the advanced stage, sebum continues to accumulate within the follicle, and oxidises; sometimes causing rupturing and further inflammation on the surface of the skin. This is known as lipid oxidation.
What can be done to help treat, clear and prevent acne
Once acne has formed it can be exacerbated by various external factors so these are my tips to eliminate or keep acne at bay
Reduce stress – Stress triggers adrenal gland activity which causes increase in sebum
Watch you diet – Try eliminating or reducing foods high in GI, sugar and dairy they can cause inflammation. Foods high in zinc and EFA's can help to reduce existing breakouts
Steer clear of pollution – These can contribute to bacteria and toxins resting on the surface of the skin
Rid your bathroom cabinet of oily cosmetic products – Oil on oil is not a good combo
Acne management
In order to effectively treat acne, we need an approach that addresses all of the causes of acne. We need to reduce sebum, clear congestion, control lipid oxidation and soothe irritation.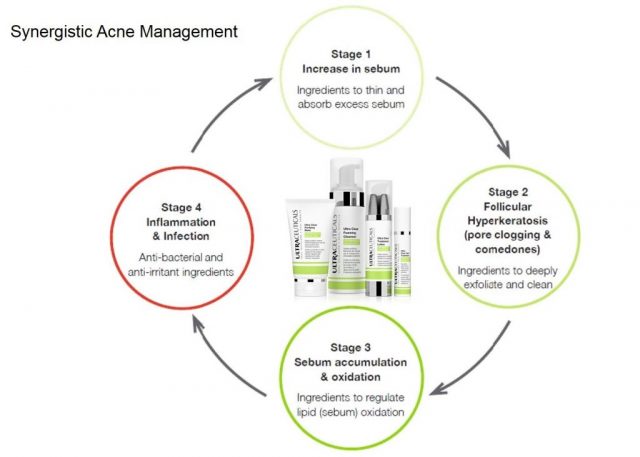 The Ultraceuticals Ultra clear skincare range contains ingredients to help combat acne
The Ultra Clear skincare system contains a number of products including Ultra clear foaming cleanser, Ultra clear treatment lotion, Ultra clear purifying mask, Ultra clear spot treatment. All of these products may be used in combination with a few other specially selected ingredients from the Ultraceuticals range.
The range includes these ingredients: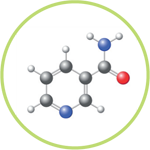 Salicylic Acid & Mandelic Acid – Potent exfoliating ingredients which work together to deeply exfoliate and unclog pores, removing a buildup of dead skin cells. Reduces the appearance of blemishes.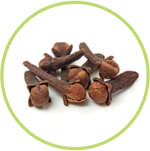 Clove Oil – A powerful antioxidant which may prevent the process of lipid oxidation in the acne development process.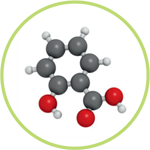 Niacinamide – Niacinamide (or Vitamin B3) works to reduce the excess sebum production which can lead to the formation of acne.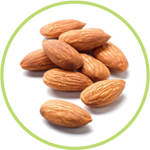 Skin Conditioning Ingredients (Vitamin E Phosphate, Allantoin & Aloe Vera) – Special skin conditioning ingredients that work to soothe and calm the skin whilst minimising visible redness associated with acne.
Treatments available at Beauty Bliss to help control acne
Mandelic peel – Our mandelic peel is great for exfoliating, decongesting and brightening. Niacinimide and clove along with AHA mandelic acid are used to unclog pores, exfoliate and help with scarring associated with breakouts. We also carefully select some ingredients to infuse following the peel treatment to revive the skin and further treat troublesome breakouts.
$120
Azyme treatment – This fast acting enzyme peel, combines proven anti-ageing ingredients; retinol and bromelain to plump, smooth, hydrate and refresh your complexion. This treatment evens out skin tone and is great for heavily congested skin with some papules or big sore nodules. We follow with a vitamin infusion and relaxation therapy to end the treatment.
$140
Book your skin consultation today with a skincare expert and get started on the Ultraclear treatment range Call 9388 8890