Winter skin secrets: The ultimate winter skincare regime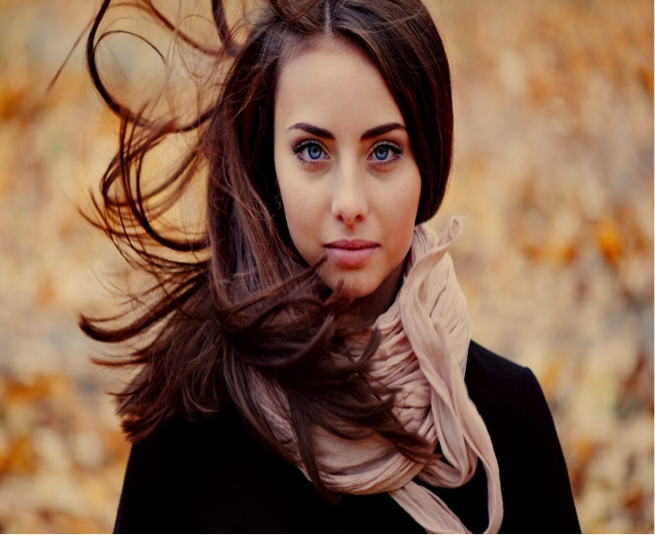 Just like a rough, dry sponge in the middle of the Sahara Desert that hasn't seen rain in 5 years, your skin and complexion suffer under harsh conditions; and Melbourne's cold winter weather is no exception. Skin cells shrivel like little sponges and cry out for more water, extra nourishment and TLC. If you're feeling rough, dehydrated and tight, chances are winter has beaten you with its unforgiving effects on your skin.
The question is, what can we do to care for our skin and provide ultimate hydration this time of year? Read on to discover winter skin's biggest blunders and best kept secrets *shhhhh*
3 winter skin blunders that are sabotaging your skin
When winter hits we all experience a change in our skin texture, hydration levels and vitality. With these changes prominent, we must wonder if there is something we're doing that is adding to excessive dryness and stripping moisture? Here are some of the most common winter skin blunders I encounter every day working with skin.
Blasting your face with hot water
On those frosty mornings when the tip of your nose is like an iceberg, you may be tempted to crank up the shower temperature. This may feel invigorating and provide adequate thawing for your poor nose, but your skin is suffering. Water that is too hot depletes natural oils in the skin leaving it exposed and vulnerable to cold weather conditions.  Capillaries are placed under stress and could be a cause of facial redness or visible broken capillaries. Keeping the water temperature down as much as possible helps protect the integrity of your skin.
You're besties with your summer moisturiser
Loyalty is royalty you think as you slap on a bit of your favourite lightweight moisturiser before you go to bed. During winter the skin is more inclined to lose natural oils and retain less water, we should be using something more nourishing. I recommend products that contain ingredients such as essential fatty acids, hyaluronic acid, shea butter, vitamin C, chamomile, cucumber and aloe. These are all imperative for protection from the environment, soothing and maintaining a healthy balance of oil and water in the skin.
Skipping your daily sunscreen application
'No need for SPF daily moisturiser today' you think to yourself, with the rain pouring down beyond a blackened sky, embarking on your tram to work. The effects of the sun are well and truly harsh enough to burst through the clouds and cause significant damage. You should always remember that accumulated small amounts of sun exposure can lead to chronic sun damage, that will show up in years to come. This may include pigment, sunspots, wrinkles, aging, textural irregularities, depleted collagen and even skin cancers. I recommend using a minimum SPF 30 everyday: rain, hail or shine!
Winter tips & solutions for thirsty skin at home
Sleep in a treatment masque once or twice per week that's massaged in like you would a moisturiser. The ingredients in masques are far more nourishing than your normal moisturiser, so it's good to soak in it overnight and wake up feeling dewy and rehydrated.
Switch your facial cleanser to a cleansing milk or alternate your normal cleanser with this. It will greatly help to retain moisture and gently yet effectively cleanse, leaving your skin feeling not so stripped when you finish.
Exfoliate your skin 2-3 times per week with a dual action exfoliant. This breaks down dead skin using AHA exfoliating acids and utilises exfoliating beads to gently buff away dead skin. Removing dead skin is super important to make sure all those nourishing ingredients applied afterwards are getting to where they need to be.
Use a hydrating serum under your moisturiser for extra hydration and superior skin hydration. Serums penetrate deeper in the skin and help to recondition and repair.
After applying eye cream, use the excess eye cream on your lips. Most eye creams have a really nice mix of hydrating ingredients and are amazing for replenishing dry cracked lips.
Go to products for winter skin survival
Ultra milk cleanser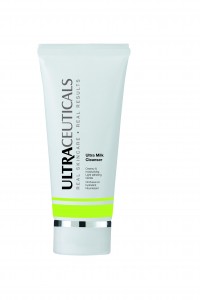 A rich, milky formula for gentle cleansing and extra nourishment. Contains vitamin E,
provitamin B5 and refreshing cucumber extract for soothing and balancing.
Ultra exfoliating gel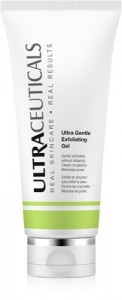 An essential blend of exfoliating acids that quickly decongest and dissolve impurities without stripping the skin of vital moisture.
Contains jojoba oil spheres that polish the skin without scratching or drying.
Ultra B2 hydrating serum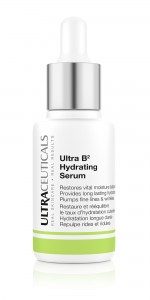 Like a glass of water for your skin can be taken right around the eyes before applying eyecream.
Contains cucumber, hyaluronic acid and provitamin B5 for ultimate moisture and soothing.
Ultra C10 firming serum
Stimulates collagen and natural oil production in the skin as well as providing protection against harsh conditions.
This serum contains powerful peptides for ultimate skin firming and tightening.
Ultra moisture eye cream

Contains hyaluronic acid which is deeply hydrating and caffeine
which helps with microcirculation around the eyes.
Ultra rich moisturiser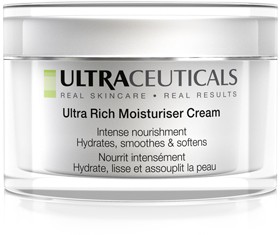 Developed with shea butter and ceramides for extra moisture and nourishment.
Leaves the skin feeling soft plump and protected.
Ultra hydrating protective daily moisturiser SPF30+

The best day time moisturiser, moisturing with shea butter and panthenol
with the added benefit of SPF 30 sun protection.
Ultra replenishing mask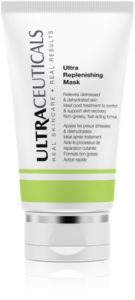 Contains ceramides, vitamin E and shea butter that nourish and
work to repair distressed and fragile skin
Winter skin solutions achieved at Beauty Bliss
Whether your skin is struggling with a case of the winter blues or it is suffering like a sponge in the Sahara Desert, it is essential to tweak a few things during winter. This includes reassessing your skin routine, changing up your professional treatments and avoiding common blunders made by many.
By Alyse Francois